Rocky Balboa is undoubtedly one of the most revered movie icons of all time. But where would Rocky rank in the annals of film history without having to battle some extreme opposition?
Rocky Villains Ranked 1-6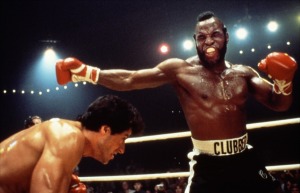 1. Clubber Lang (Rocky III). Lang was a devastating puncher who owns a dominating victory over Rocky as the two squared off near the beginning of the film. We don't know a lot about Lang's backstory but he came across as a loner who fought for his own reasons. Mr. T was the perfect actor for this role as he had an impeccable look and persona for a no-nonsense fighter like Lang.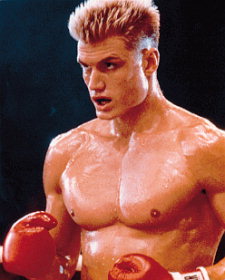 2. Ivan Drago (Rocky IV). Probably the most well-known 'Rocky' villain due to the overwhelming popularity of "Rocky IV." Drago was the perfect villain for a "Cold War" battle between good and evil and Dolph Lundgren (who is actually a Swede) represented the stereotype of the cold, brooding Russian. Drago literally kills Apollo Creed before being upset by Rocky despite having home field advantage.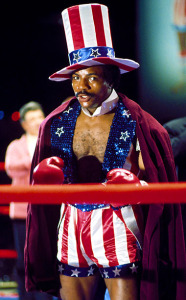 3. Apollo Creed (Rocky, Rocky II). It's hard to call Creed a villain as he and Rocky became friends in "Rocky III" but Stallone obviously had a plan to create a Muhammad Ali-esq character to oppose Rocky in the first film. Creed was brash, arrogant and a tremendous champion with an array of nicknames that would make Sean Combs jealous. Creed may have lacked humility but he proved to be a key character throughout the course of the first four films. It would have been cool to see Apollo take on Clubber Lang at some point in the series.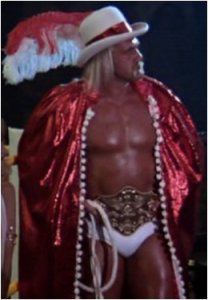 4. Thunderlips (Rocky III). In one of the most entertaining scenes in the entire series, Rocky Balboa battled the professional wrestling champion, Thunderlips, in a charity bout. Hulk Hogan's portrayal of the wrestling champion was so memorable that it helped kickstart his own career and wound up ushering in the "Hulkamania" craze of the 80's.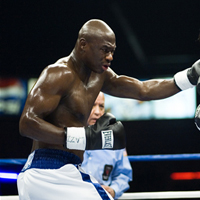 5. Mason "The Line" Dixon (Rocky Balboa). Mason Dixon was less a villain and more of a fighter trying to find his way in a new-age sports era. Real life boxer Antonio Tarver was a formidable opponent for Rocky's comeback fight, although Dixon's character suffered a bit from not being near as ripped as Rocky in the film. The movie perfectly showcased both fighters' journeys and in the end you certainly have sympathy for Dixon.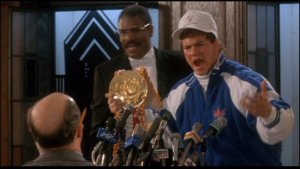 6. Tommy Gunn (Rocky V). Gunn was played by another real-life fighter in Tommy Morrison. Obviously, Rocky V is the least heralded of the six films and Gunn was pretty thin as a character. The only thing that seemed to work with Gunn is that you spend an hour and a half hoping that Rocky will beat the crap out of him, which, he finally gets around to doing in the end.