June has been a busy month for Mizzou football despite the fact that Spring camp has been over for two months and the first day of Fall camp is still a month and a half away. The program has, however, been on fire with regards to recruiting as six new commitments have entered the fold this month.
The haul is highlighted by the commitment of Rivals 4-star linebacker Antonio Doyle, a player who chose Missouri over Auburn, Florida State and many others.
Doyle is joined by Knoxville, TN standout RB Elijah Young, East St. Louis DE Kevin Billingsly, Memphis, TN OL Ray Curry and Crowly, TX RB Dominique Johnson and JUCO transfer WR Maureese Wren. The Tigers currently have 10 commitments for their 2020 class making this the hottest recruiting start in Barry Odom's three year tenure at Mizzou.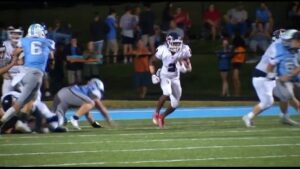 According to Rivals, Missouri currently boasts the 34th ranked recruiting class in the country, a position the Tigers have hovered around for the better part of the Rivals area. It's becoming clear, however, that head coach Barry Odom and his staff are very good at talent identification and development. The 2019 team, top-to-bottom, is likely the deepest and most talented of the Odom era and if they can take advantage of a favorable schedule, you could see the momentum continue for the next several years.
---
Mizzou football commitment list 2020