Mizzou football recruiting received a fortuitous shot in the arm as 4-star Tacoma, WA product Gabarri Johnson committed to the Tigers via Twitter. The 6'1, 190 LB quarterback is rated by Rivals.com as the fourth ranked quarterback in the 2023 class as well as the fourth overall rated player in the state of Washington.
Starcade Media Interview with Gabarri Johnson
Starcade: Gabarri, tell Mizzou fans a little about yourself, what are some of your hobbies outside of football?
Johnson: My hobbies outside of football are basketball and just chillin I'm starting to like bowling as well
Starcade: Hailing from Tacoma, WA, why was Mizzou the right fit for you?
Johnson: I feel it was the right fit because it was a place that felt like home, I loved the small city vibes, The University as well as the coaching staff and I connected well with the players I was there with!!
Starcade: Describe your relationship with coach drinkwitz and the mizzou football staff.
Johnson: My relationship with coach Drink is amazing. He's a character and that's what I love about him, he likes to have fun, be chill but still get the job done which is the same personality as myself. The rest of the staff is the same way to me, you've got coach Bush who's my guy, he's fun to be around all the above.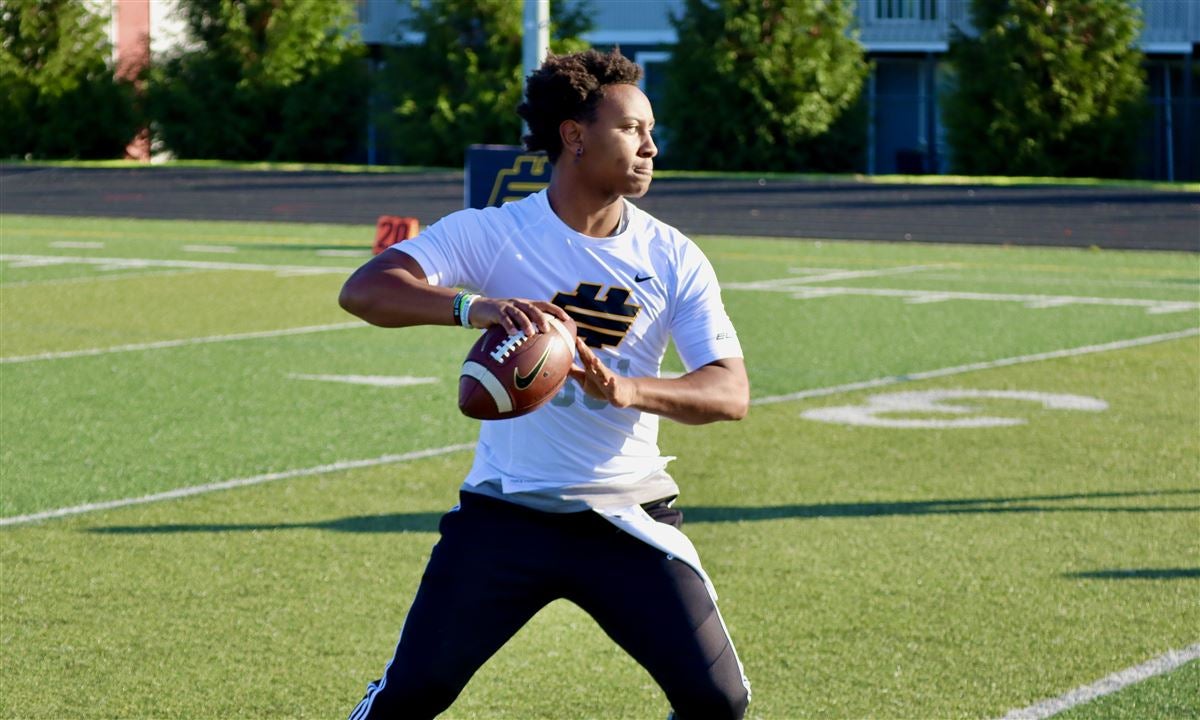 Starcade: Was playing in the SEC important to you?
Johnson: I've always wanted to play in the SEC. I grew up watching it a lot because my grandpa is from Alabama so I just knew that's the best ball as far as college football. Every conference is amazing but the SEC is just a little different.
Starcade: What are your best strengths as a QB right now?
Johnson: My best strengths are arm talent, awareness, making good reads, patience, and knowing when to get out the pocket.
Starcade: Coach Drinkwitz has been recruiting at a high level since his arrival in Columbia, do you see yourself as someone that will help recruit others to Mizzou as well?
Johnson: Yes I do see myself as someone as a help (with recruiting), I've already talked to a few receivers and stuff so yeah we're gonna be solid.
---
Johnson is only the fourth member of the 2023 recruiting class thus far but his commitment is a major statement from coach Drinkwitz and staff. Drinkwitz has now landed his third 4-star quarterback (Tyler Macon and Sam Horn being the others) and it's clear the staff is comfortable looking nationwide to fill the QB position.
---