To say that the Missouri Tigers were a "surprise" team in 2013 would be the understatement of the year. The Tigers came into the 2013 season un-ranked and were not even a blip on the national radar. A 12 win season and an SEC East title later and the college football universe has had no choice but to take notice.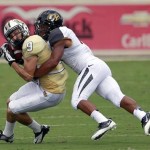 Will Mizzou be able to prove that they were not a one-hit-wonder in 2013? After all, the excuses came pouring in as the Tigers began reeling off victories over highly successful programs like Georgia, Florida and Tennessee. "they got lucky, no way they would have won the east if not for everyone's injuries," was a popular vindication of Missouri's special season. So now, with more than a few curious eyes staring the Tigers in the face, will they be able to turn in a repeat performance? It will certainly not be smooth sailing, especially considering that the team returns only eight starters from last years squad. Despite that fact, there is reason for hope in Columbia, MO entering the 2014 season.
5 Reasons Mizzou Will Win the East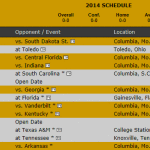 1. Schedule. As far as an SEC schedule goes, the Tigers have it about as easy as possible. Aside from a tough three game stretch featuring South Carolina, Florida and Georgia, Mizzou could very well be favored in every other game they play all year. Mizzou avoids playing LSU, Alabama, Auburn and Ole Miss from the west and get a Johnny Football-less A&M and downtrodden Arkansas team instead.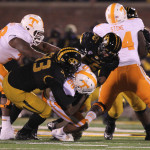 2. The Front Four. The Tigers boast one of the best defensive lines in college football which will be detrimental to the overall state of the defense. Gone are defensive ends Kony Ealy and Michael Sam, but their replacements: Shane Ray and Markus Golden might be better players overall. If the pass rush is as nasty as it was a year ago, this defensive unit will be a force to be reckoned with. The interior of the line will feature an imposing rotation of Matt Hoch, Lucas Vincent, Josh Augusta and Harold Brantley which should give Mizzou a giant edge in stuffing opposing running games.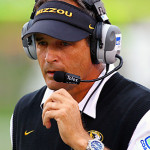 3. Coaching. As of the 2014 Cotton Bowl, Gary Pinkel became the winningest head coach in Mizzou football history and has done an outstanding job building Missouri into a nationally respected program. With Pinkel and his loyal staff's keen eyes for scouting talent, there is a lot of optimism that the team will continue playing at a high level despite losing a sizable amount of starters from a season ago.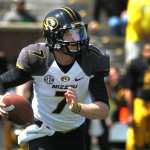 4. Quarterback Play. If it's one thing you rarely have to worry about from a Gary Pinkel coached team; it's quarterback play. Redshirt sophomore QB Maty Mauk is the man in 2014 and expectations are enormous. After all, Mauk is the leading high school passer in HISTORY and had many bright moments a year ago filling in for an injured James Franklin. His 1,100 yards passing and 11 touchdowns were only the beginning to what should be an outstanding college career.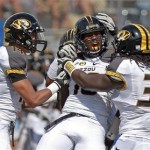 5. Depth. Despite losing 14 starters from a year ago, it is clear that this is a very deep rosterat most positions. Aside from wide receiver, Missouri is a squad with great athletes to burn should the injury bug decide to bite during the season. Defensive line, running back and secondary seem to be positions with an exorbitant amount of depth and linebacker/offensive line could turn into huge strengths as well.