Fernando Tatis Jr., a man who should be celebrating and not apologizing for being number one when it comes to home runs (11). He should not be apologizing for having the most RBIS (28). He should not be apologizing for having the most runs in the league (23). He should not be apologizing for being tied for the most stolen bases (6). Instead, he's apologizing for doing his job very well. On Monday night, the Padres were playing the Texas Rangers where the Padres came out victorious 14-4. But instead of celebration, there was an unusual apology from the star of the game. Let us begin when the padres were up six at the top of the fourth when he decided to steal third which he was called out, but upon review it was overturned. We move to the top of the 8th when Tatis JR hit his second home run of the night, this one was for a grand slam which put them up seven. When he got done circling the bases and got congratulated by his manager, it was short lived as he told him he took the wrong sign when he was he at bat. After the game Manager Chris Woodward went on to say at his presser, "I didn't like the swing." Woodward also went on to say, "the rules of baseball are constantly being challenged in today's game."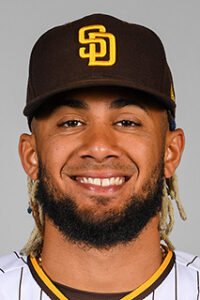 Let's pump the brakes on that Mr. Woodward, this game is probably the last one to be talking about "UNWRITTEN RULES". The history of this game says otherwise. This league has had too many player strikes to count, it also has a history of a team that threw in the the World Series for cash exchange. It also has a blemish of a player who was one of the greatest hitters of all-time in Pete Rose admit he gambled on games during his career. Also, it was not that long ago that the steroids scandal almost ruined whatever dignity this game had left, and now in a world where a team who stole signs gets to win a World Series and you want to talk about "UNWRITTEN RULES". Tatis' only crime was that he decided to take a chance on a swing from a 3-0 pitch and it paid off.
Fernando Tatis Jr. is exactly what this league is looking for, a new young exciting prospect who is only twenty-one years old. If he keeps this up he will be playing in the show for a very long time. As for any manager who still talks about the unwritten rules or any fan out their that wants to talk about tradition of the game, this game needs every excitement it can get. As previously mentioned, with the scandals and bad rep it has been getting as of late, America's pastime might just fall into the category of simply something to pass the time until other sports are back on television.