What a year it's been in the sporting world. It seems as though there's never been a more volatile, thought-provoking, polarizing year than 2014 for sports, both in America and around the world. Narrowing a list like this is a two-fold process: first, the story has to be something that changes some sort of paradigm within the sporting world, and second, it has to have staying power. With that being said, let's talk about our "honorable mention" stories.
Jameis Winston and Johnny Manziel
There are two notable omissions from this list, simply because they didn't meet both criteria: Jameis Winston and Johnny Manziel. The reason they didn't make the cut: although they were both very involved in the 24-hour sports news cycle, they were both more tabloid fodder than actual news, with their antics and exploits overwhelming TV anchors and beat reporters everywhere. They are very similar stories of Heisman-winning quarterbacks with sketchy off-field resumes, players who flash brilliance on the field, but require local police, bar owners, teammates, and coaches to look the other way while they embarrass themselves. Also, neither one of them has had a very stellar year on-the-field either. So, not really a top story in either case, more of a train wreck that's hard to turn away from.
So now, without any further ado, Great American Sports Network's Top 10 Sports Stories of 2014:
10. Tony Stewart Accidentally Kills Another Driver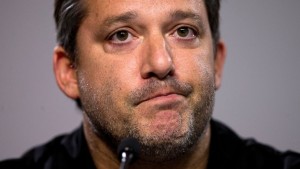 On august 9th, 2014, during a Sprint Car race at Canandaigua Motorsports Park in New York State, Stewart fatally struck a young driver named Kevin Ward. What ensued was nothing less than a mess. Stewart took a hiatus from racing during and after the investigation into the incident. A Grand Jury was convened to pursue possible criminal charges against Stewart. While the Grand Jury ultimately dismissed any possible charges and cleared Stewart of wrongdoing, Ward's autopsy and toxicology reports became public and disclosed marijuana in his system at the time of the accident. NASCAR fans became polarized on the issue, even calling for Stewart to quit Sprint Car racing entirely. Stewart however, said it best:
"Instead of honoring a young man that had a promising racing career, people are picking sides and throwing… it's like watching people throw darts at each other. It's disappointing at this point, honestly, because instead of supporting each other and the racing community is such a strong family, it's dividing people that on a daily basis would help each other. There is no point in it. It doesn't solve anything. It doesn't fix anything. At the end of the day, it's not going to make anybody feel any better about it."
9. Derek Jeter Retires from Baseball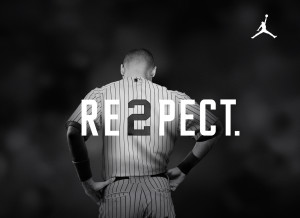 The accolades speak for themselves. A .310 career batting average. 3,465 career hits. 14-time All-Star. 5-time World Series Champion. Captain of the Yankees for 12 seasons. A lifetime .321 average in the World Series alone. The list goes on-and-on. Like Mariano Rivera before him, his final season became a deluge of well-wishes, ceremonies, and respect from the entire baseball community. If you asked a baseball fan in any city besides New York to name the first Yankee that pops into their head, they would likely give you a few different responses: Ruth, Gehrig, Mantle, Maris, DiMaggio… but I would imagine most modern fans would now say, "Jeter". He leaves a lasting legacy behind him that will be very hard, if not impossible to duplicate.
8. Seattle Seahawks Dominate Manning and the Broncos in Super Bowl XLVIII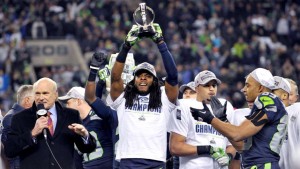 Before Super Bowl XLVIII began on February 2nd, the great debate between football's talking-head army was, "Will Seattle be able to keep up with Peyton Manning and the Broncos offense." By the end of the first quarter, the new debate was, "How will Peyton Manning be able to catch up with the Legion of Boom?" Richard Sherman and his defensive secondary stifled Denver's passing attack, Russell Wilson used his arm, legs, and brains to pick apart an outmatched Broncos defense, and the Seahawks rolled all over them 43-8. It was never close. Even in a bad year for Super Bowl commercials, most of them were better than the Broncos performance. In an era of pass-happy, spread offense attacks, Seattle's decisive victory once again proves that defense wins championships.
7. Royals lose to Giants in 7 After a Magical Playoff Run
What can you say that hasn't already been said about the 2014 Kansas City Royals? The team was sub-.500 (48-50 on July 21st) before going on an epic journey in the second half, eventually winning the Wild-Card Game against Jon Lester and the Oakland A's in 13 wild, unforgettable innings. The boys in blue then swept a talent-laden Anaheim Angels squad that some were picking to win it all. Then they pulled the feat off again, beating Baltimore in four straight to make their first World Series appearance since 1985. They made it look easy, and really fun. Eric Hosmer and Mike Moustakis decided to pull their big bats out, belting home-run after home-run. Their bullpen was absolutely bullet-proof. Lorenzo Cain pulled impossible fly balls out of the sky with amazing acrobatics and speed…
Then, they encountered Madison Bumgarner.
Like an impossible NES boss fight, Bumgarner torched the Royals, making even their best hitters look hapless. He made three appearances in the 2014 World Series, and none was more important that game 7. He pitched 5 innings of 2-hit, shutout baseball. Oh yeah, and it was on 2-days rest. It's likely we'll never see such a performance again. It's just a shame that it came against a team of destiny like the Royals, who were 90 feet from tying the game.
A sense of pride and accomplishment is mixed with more than a little bit of disappointment for Royals fans everywhere, and here's hoping that feeling doesn't last another 28 years.
6. The Sochi Olympics and #sochifail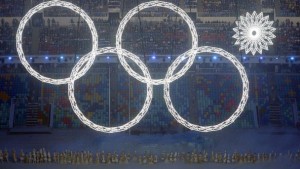 The Sochi Olympics were a doomed event from the start. Russian President Vladimir Putin employed cronyism at its highest level, giving billions to non-compete contractors who built shoddy structures, elevators that had no cars in the shafts, pipes that burst sewage everywhere. This ended up pissing off the Olympic world, both the athletes and the administration. Bob Costas got pinkeye, stray dogs had to be "evacuated" from Sochi, and more than a few people had their mobile phones and other devices hacked by cyber-thieves. On the bright side, Russia was about to invade Crimea, it was about 65 degrees in Sochi (which is actually a coastal resort-town and not very unusual) there was very little real snow on the mountains that were 30-40 miles away from Olympic village, the Olympic Flame burned out over 40 times, Putin held steadfast on his anti-gay policies, and Russia won the most gold medals… hey, wait a second…
5. The BCS is Dead! Long live the BCS!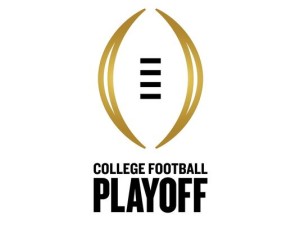 This is where the paradigm shifts really start to become a predominant part of the list. The BCS system of ranking and crowning a national champion is now a thing of the past, and in its place, a four team playoff that will decide who wins a much improved-looking trophy. It was promoted as a much better, more fair way of deciding the best team in college football. However, doubt has begun to creep in for several reasons. Baylor and TCU were both shut out of the playoff, despite being one-loss teams in a "power 5" conference. Questions will arise in the future: When will the process expand to 8 teams? What happens when a few committee members quit, retire, or die? What bias will new members have when they enter (we can't keep an all-star cast like that together forever)? But for now, it's college football's biggest story, despite the fact the games haven't been played yet.
4. The Michael Sam saga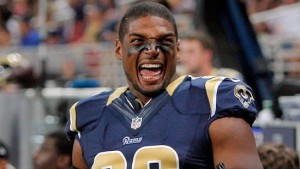 Where do we begin? Sam, the 2013 SEC Defensive Player of the Year, came out as gay prior to the 2014 NFL Draft. His former Missouri teammates and coaches were fully aware of him coming out prior to the season, and all kept as quiet as possible during an impressive season. An underwhelming combine performance labeled him as a third to fourth-round draft pick. However, Sam wasn't selected until the seventh-round by the St. Louis Rams at pick #249. The media didn't pay very much attention to his draft number, as much as they did to what happened next. There were ESPN cameras capturing the moment as he got the phone call from Jeff Fisher and the Rams organization, as Sam broke into tears, and shared a kiss with his boyfriend, Vito Cammisano. Instead of the focus on a great player being drafted into the NFL, many in the public and the media panned his display of affection, insinuating that even in 2014, that kind of behavior isn't acceptable. Ultimately, Sam would be cut by the Rams, catch on briefly with the Cowboys as a practice-squad player, and be released again. Meanwhile, Sam won the Arthur Ashe Award for Courage at the ESPY's, and gave an emotional and poignant speech about staying true to yourself, no matter the stakes. Sam dominated the headlines for months, was on the cover of Sports Illustrated, and his documentary recently aired on the Oprah Winfrey Network. I doubt 2014 is the last we'll hear from Sam.
3. LeBron James Returns to Cleveland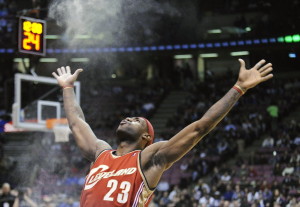 When the best basketball player on the planet switches teams, especially after three NBA finals appearances in a row, it's bound to be high on this list. It signaled the end of a mini-dynasty in Miami, and a more grown-up, mature LeBron. Teaming with Kyrie Irving and Kevin Love, James returned home to bring excitement to a fanbase desperate for a winner. Instead of the media circus surrounding "The Decision" when he took his talents to South Beach, this time it was a more subdued interview with Sports Illustrated that outlined his decision-making process and his desire to be not only a winner, but a winner for his hometown. This story will be big news in the future as well, as he will either sink or swim in Cleveland. Only time will tell.
2. The Donald Sterling Fiasco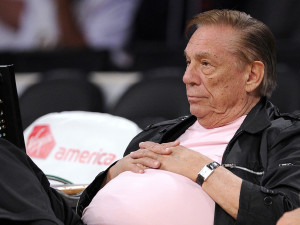 Donald Sterling: the man we all loved to hate in 2014. In April, TMZ released audio of Sterling making outrageous racially-insensitive comments around his mistress, V Stiviano, who was recording the conversation. This led to an absolute firestorm of reaction from the NBA, sports and news media outlets, and the public in general. Sterling was called on to sell his team, the LA Clippers, immediately. He resisted at first, but was then banned from all team and NBA activities by the commissioner, Adam Silver. The team was eventually purchased for $2 billion by Steve Ballmer, former CEO of Microsoft. Very rarely does an entire population become furious and demand a change as they did with the ouster of Sterling. It has set a new bar of transparency in the NBA and sports ownership groups everywhere.
1. Ray Rice/Adrian Peterson/Roger Goodell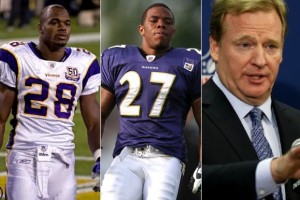 The gifts that keep on giving for sports media outlets are the scandals involving the Baltimore Ravens' Ray Rice and his abuse of his then-fiance, and the Viking's Adrian Peterson's alleged abuse of his young son. Roger Goodell and the NFL Commissioner's Office have been accused of mishandling both cases. Rice's crime was obvious, with surveillance tapes in a hotel elevator showing him brutally knockout his now-wife, Janay. The NFL promised and delivered a 2-game suspension in July, which was then followed by an absolute uproar from the women's rights groups, the NFL fanbase, and the public in general. The NFL backtracked roughly a week later, claiming they had not seen the tape in its entirety, and extended the suspension indefinitely. Meanwhile, Rice was released by the Ravens. Peterson used a switch to discipline his 4 year-old son in May, and the bruises were discovered during a routine check-up of the child shortly thereafter. Peterson was put in front of a Grand Jury, who ultimately declined to prosecute, but was charged at the county level in September on charges of reckless or negligent injury of a child. Peterson's sponsors have all but left him for dead, and he spent the year on the commissioner's exempt list. What the future holds for both of these running backs remains to be seen. Rice's career was in the waning stages regardless of the events this year, while Peterson would still be considered a top-10 back. Reinstatement and redemption will be a long road for both of these men.
Well, there you have it: Great American Sports Network's Top 10 Stories from 2014. Did we miss anything? Feel free to comment if you think another story had a larger impact on the sporting world this year. Here's to a great 2014 and a Happy New Year!