With the 2015 NFL Draft looming next week (or has it been moved to July or August by now?) the SEC will most definitely be heavily represented once again. The conference known for producing exceptional defensive talent will not disappoint in that aspect, and you will likely see a handful of offensive players that emerge as well. Here are our top 10 SEC prospects for the 2015 draft: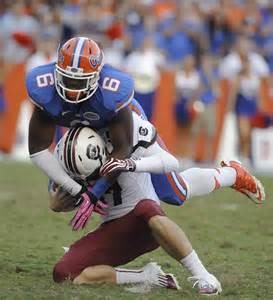 1. Dante Fowler Jr. (OLB, Florida). The former First-Team All-SEC performer is extremely versatile and possesses an impressive wing span. Fowler will most certainly be a top 10 pick and likely the first SEC player taken in this draft. Look for him to excel as a 3-4 outside backer in the NFL.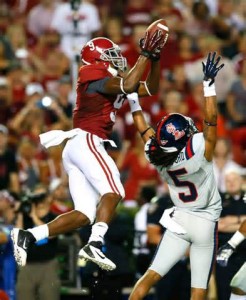 2. Amari Cooper (WR, Alabama). The former Biletnikoff Award winner and Heisman finalist is clearly the top offensive talent to come out of the SEC this season. Cooper is unbelievably athletic and certainly has the speed and pass-catching ability necessary to excel at the next level.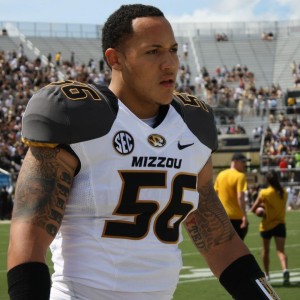 3. Shane Ray (DE, Missouri). Ray has reportedly been hampered by a turf toe injury which could hurt his draft stock but his elite power and explosiveness will help earn him a spot in the first round regardless of injury. Another in a line of outstanding defensive ends from the University of Missouri.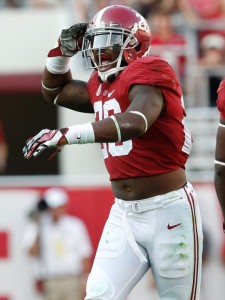 4. Landon Collins (SS, Alabama). Extremely physical player that has perfect size and girth for an NFL safety. Collins excels against the run and should be able to wreak havoc for which ever defensive backfield he finds himself in.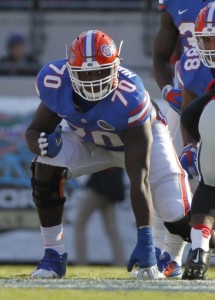 5. D.J. Humphries (OT, Florida). An elite tackle that should be able to come in and play right away. He plays with a unique toughness and contains solid footwork.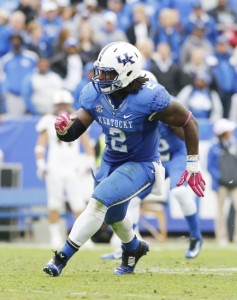 6. Bud Dupree (OLB, UK). Dupree is a freakish athlete with an Adonis-like frame. He has tremendous strength although is still raw as a complete pass-rusher. If he can continue to improve his actual skills vs. just using athleticism, he will be a complete force in the NFL.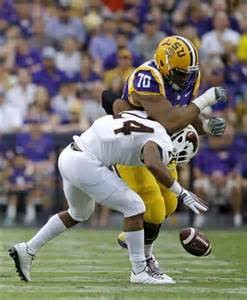 7. La'el Collins (OG, LSU). Very solid in both run and pass blocking situations. Collins will either play guard or tackle at the next level and his versatility will be a huge asset in the NFL. His hands need work in pass protection but he makes up for that deficiency with impressive physicality and nastiness in the trenches.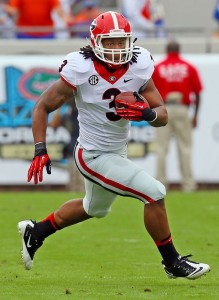 8. Todd Gurley (RB, Georgia). Could Gurley be the first running back taken in the first round since 2012 or will that distinction go to Melvin Gordon? Regardless, Gurley possesses a rare blend of raw speed and power. Obviously there are questions about his ACL injury, but if he can overcome that then he has the talent to be one of the best backs in the NFL sooner rather than later.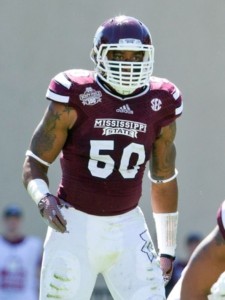 9. Benardrick McKinney (ILB, Miss. State). The former 2nd team All-American is a very steady performer and was the anchor of a much improved defense for Mississippi State in 2014. May lack agility but he is versatile and can also play outside if need be.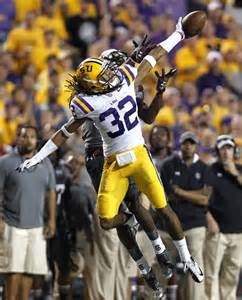 10. Jalen Collins (CB, LSU). A very raw player who only started 10 career games for the Tigers but at 6'1 he also has impeccable speed and footwork. He is immensely talented although is still learning the position. In the right situation he could develop into a play-making corner.