World Championship Wrestling both dazzled and baffled audiences during its time in the limelight from 1988-2001. Forged from the ashes of Jim Crockett Promotions, WCW rose to prominence in the mid 90's after company president Eric Bischoff launched Monday Nitro to directly oppose WWE's Monday Night Raw.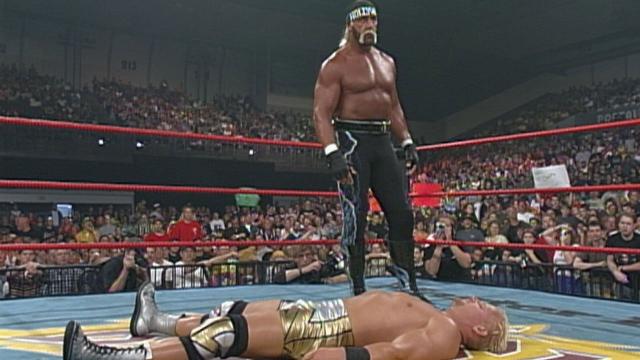 Wrestling was certainly a major draw on pay-per-view beginning in the late 80's as the WWE was able to create a large revenue stream using this platform. WCW would attempt to take a share of the market as well and the results were certainly mixed over the years. While, the company was able to produce many top-notch show, there were many shows that were…well…appalling.
---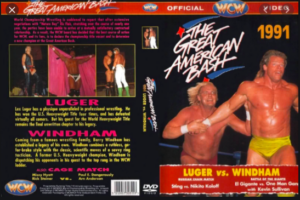 1. Great American Bash (1991)
It has been confirmed, rumors of just how horrendous this event was have NOT been greatly exaggerated and are very accurate. WCW champion Ric Flair exited the company just weeks before he was set to defend the title against Lex Luger and the fans were irate. Add to that a scaffold match which included a group of men that were all terrified of falling to their deaths and you have a perfect storm for a forgettably bad situation.
---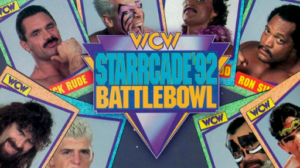 2. Starrcade '92: Battle Bowl
For reasons unknown, WCW decided that the best way to cover up the giant mistake that was "Starrcade 91" was to try the Battle Bowl concept AGAIN the next year. There is just nothing going on in the company at this point aside from the Sting/Vader feud which was reduced to a "King of Cable" match at this event. The Great Muta eliminated Barry Windham to win the second annual Battle Bowl and not a soul cared.
---
3. Uncensored '95/'96
You can call this a copout all you want but it's not a stretch to believe that these shows should be forever linked and publicly shamed. "Uncensored" was introduced in 1995 as an event with "unsanctioned" matches. It's not a terrible concept as WCW was trying to create a different theme and feel to each show was was admirable. The 1996 version featured the infamous "Doomsday Cage" match in which Hulk Hogan and Randy Saved battled the entire heel roster in a triple cage match that is one of the worst things you'll ever see in wrestling.
---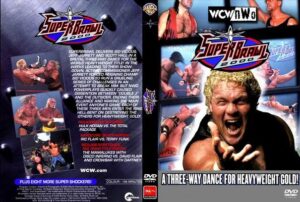 4. SuperBrawl 2000
You could pick just about any pay-per-view from mid-1999 on and make a great cause for it being on this list. "SuperBrawl 2000" is a special kind of bad as there is just literally nothing going on in the company. The main event (which featured a triple threat match for the WCW title between Sid Vicious, Jeff Jarrett and Scott Hall) was a complete disaster with rampant interference from the Harris Brothers and Rowdy Roddy Piper. Sid Vicious would walk away WCW champion but it was clear the company was on the verge of a collapse.
---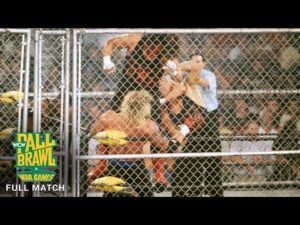 5. Fall Brawl '98
WCW managed to take a great concept like Wargames and turn it into a convoluted mess. Instead of two teams battling it out for supremacy, there were three during this ill-fated match including two different versions of the nWo. The clincher is that anyone could pin anyone and emerge victorious. Oh and we had to throw in a mess of a storyline involving the Warrior and Hulk Hogan which ended in disaster at "Halloween Havoc."
---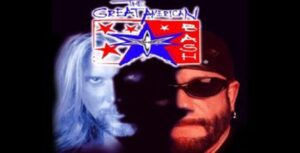 6. Great American Bash '99
By this point WCW was really struggling and were being pummeled in the ratings by WWE. The card on this night was mind-numbingly awful and featured Sting being attacked by dogs, Master P and his No Limit Soldiers and a DQ finish to a world title match. If you have access Peacock and are feeling nostalgia for a "Great American Bash" please feel free to skip this one.
---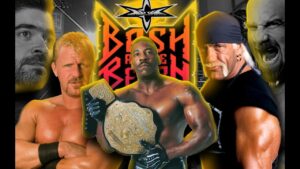 7. Bash at the Beach 2000
This event is infamous for Vince Russo's worked shoot interview on Hulk Hogan which led to a real life lawsuit but there is a lot more to consider here. Lest we forget the match between the Demon and Vampiro in a poorly-lit graveyard match? Or how about Booker T losing to Chris Kanyon earlier in the night before being proclaimed the #1 contender for the title after Hogan was ousted? Perhaps the most underrated moment was Goldberg beating Kevin Nash in five minutes in a battle for Scott Hall's contract when internet rumors stated Hall would be returning and reforming the nWo once again.
---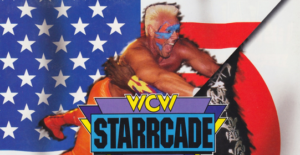 8. Starrcade '95
You mean, someone actually formed a media company named closely after a series of WCW pay-per-views, many of which were horrendous? Yes, that's right! Well in 1995, WCW decided to use its flagship PPV to introduce its "World Cup of Wrestling" which featured matches between WCW wrestlers and New Japan counterparts. The problem with that being: 90% of people don't have a clue who these Japanese wrestlers are.
---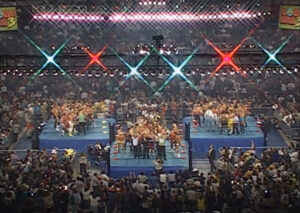 9. World War 3 '95
WCW has waged World War 3! Actually it attempted to rip off the WWE's "Royal Rumble" concept by putting 60 men in three rings. The problem is, it's impossible to keep track of that many rings both from a production standpoint and as a fan live in the audience. The good news is, they learned from this mistake and never did it again. Well, not exactly, they attempted this atrocity THREE MORE TIMES.
---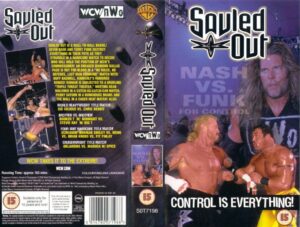 10. Souled Out 2000
Remember when I said you could take any event from the year 2000 and put it on this list? Despite that proclamation (and I believe it to be true) it is very important to recognize the very best of the worst. Souled Out 2000 was the night everything changed. The "main events" for this show were scheduled to be Chris Benoit vs. Jeff Jarrett in a 2/3 falls match for the US Title and Bret Hart defending his WCW World Title against Goldberg. Then Goldberg, Hart and Jarrett all got injured so we're going to get Sid Vicious vs. Benoit for the World Title, which is being announced the night of the show. Oh and Vince Russo got sent home after suggesting Tank Abbott win the world title during a battle royal.
---
Dishonorable Mentions
Uncensored 2000
Capital Combat '90
Fall Brawl '94
Road Wild '99