The Great American Sports Network prides ourselves on bringing you frequent and topical content each day from our tremendous group of contributors.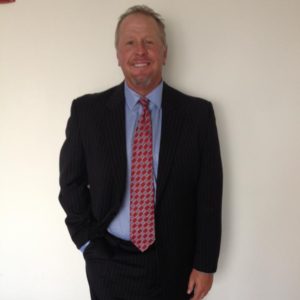 Without question, Sean Salisbury is the best NFL analyst in the business today and he brings his weekly "Sean Smack Unfiltered" segment to our Not For Long show. Sean is a former NFL quarterback and ESPN analyst and is known for his hard-hitting takes on the game of football.
Follow Sean on Twitter: @SeanUnfiltered
---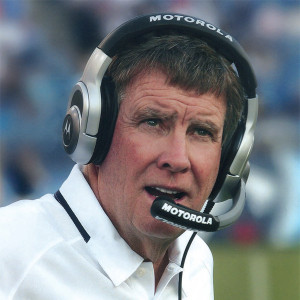 Terry Shea is an American football coach and former player. Currently, Shea is the head coach of the Fall Experimental Football League's Boston Brawlers. He also does quarterback consulting work for future NFL draft prospects. Most recently he worked with Robert Griffin III "RG3" (2nd overall pick 2012), Blaine Gabbert (10th overall pick 2011), Sam Bradford (1st overall pick 2010), Matthew Stafford (1st overall pick 2009), and Josh Freeman (17th overall pick 2009). 
From 2001 to 2003, he was the Quarterbacks Coach for the Kansas City Chiefs. In 2004, he became the Offensive Coordinator for the Chicago Bears. Following the 2004 season, he was replaced by former University of Illinois head coach Ron Turner. He then returned to the Kansas City Chiefs, once again as the Quarterbacks Coach in 2005. On January 12, 2007, he was fired by coach Herm Edwards and joined the Miami Dolphins shortly thereafter. Shea went on to coach the quarterbacks for the St. Louis Rams for the 2008 season.
Follow Terry's son Garrett Shea on Twitter: @usnationalteams
---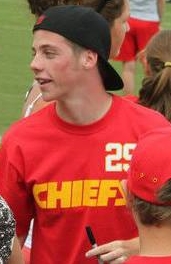 Dalton Loman is a born and raised Kansas City Chiefs fan, which in part brought upon his love for the NFL. Dalton eats, breathes, and sleeps the NFL. How does one 'sleep' the NFL? Well,  half of his dreams are filled with Jamaal Charles splitting and outrunning opposing defenses. Dalton is 100% dedicated to working to become one of the best known NFL personalities around. Whether creating podcasts, writing articles and lists, or debating why Tony Romo is or isn't clutch, he is constantly working to hone his craft, being constantly plugged in. Dalton brings an extensive wealth of football knowledge, focusing on but not limited to the NFL. The analysis he gives is formulated from first-hand scouting the tape.
Follow Dalton on Twitter: @dloman62
---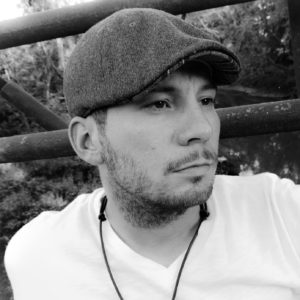 Chris Bankston Played baseball for 20 years. Played primarily as a Pitcher, 3rd baseman, and 2nd baseman but ended his career as utility player playing every position on the field. Played on Varsity in High school but never played college ball. Tried out for Maple Woods College baseball team twice where Albert Pujols played before deciding to focus on a college education. Played Ban Johnson ball and adult league baseball for an additional 6 years before hanging up the cleats. Chris earned a Bachelor's degree in advertising, and this is his first stint in sports commentary.
Follow Chris on Twitter: @GASNsports
---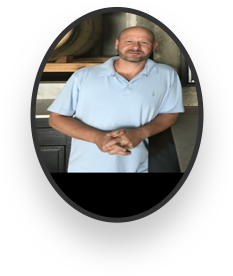 CJ Deppen is an enthusiastic sports fan. He was a three sport varisty letterman in High School. (Football, Basketball and Track). CJ played baseball until he was in high school and would have continued, but his high school did not offer baseball as a completive sport. CJ has his T.V. on some type of sports channel 90% of his time to be able to watch. He has been back living in Kansas City for the last 9 years and is a die hard Chiefs and Royals fan, even when he was living in different states.