Styx and Reo Speedwagon, Two undisputed champions of 70's arena rock joined forces on Tuesday night in bombastic celebration at Kansas City's sold-out Starlight Theater. The show was part of the 30-plus date "Live and Unzoomed" tour which also features special guests Loverboy.
Even though Reo and Styx have shared stages many times in the past, this felt like a special occasion as the receptive crowd sang along with each and every song with nostalgic furor.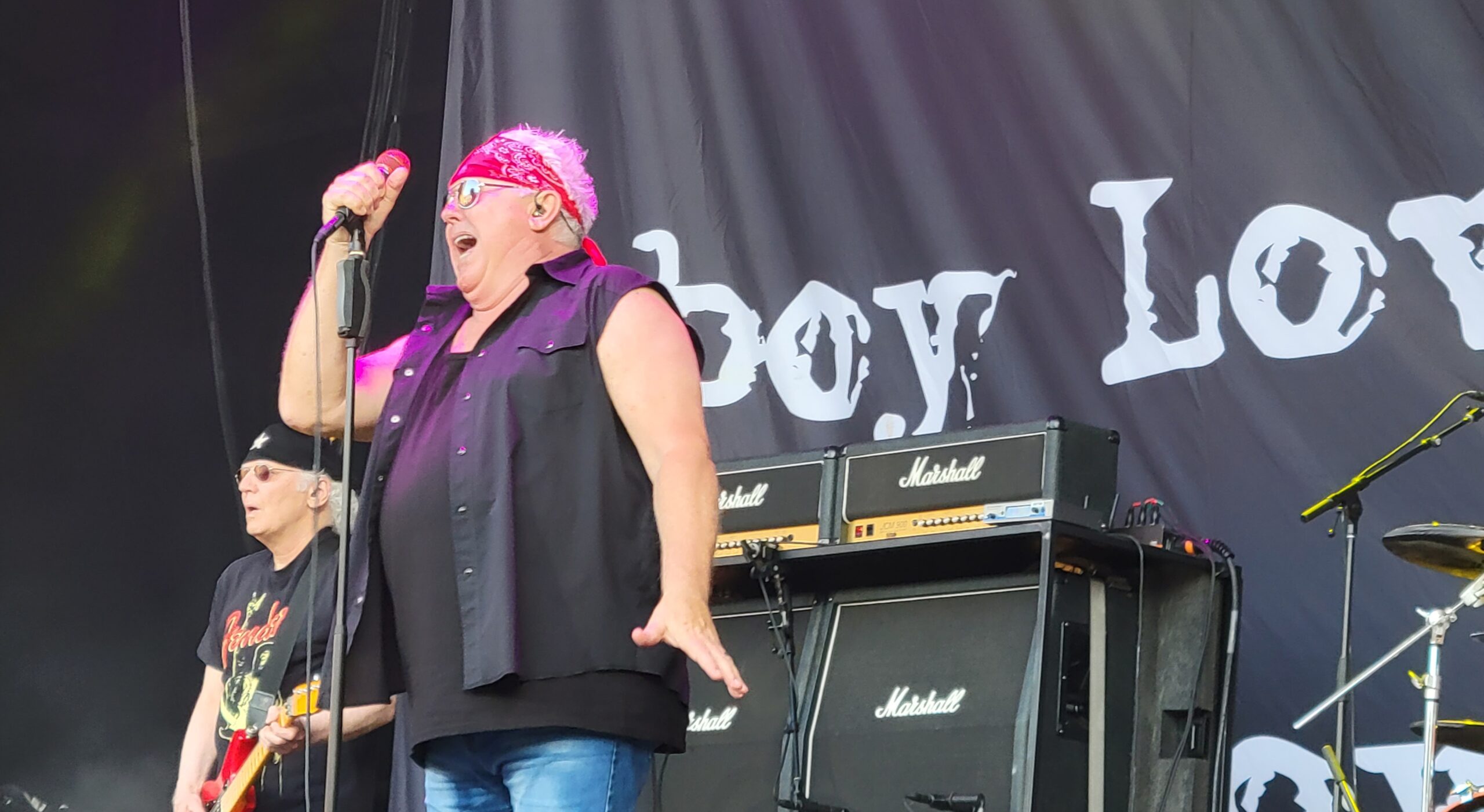 Could there been a more perfect opening band than Canada's Loverboy? This is a band that treated the world to a slew of hard-driving rock anthems throughout the 80's and there is something completely infectious about frontman Mike Reno's vocal style which still holds up today. The band powered through a 35-minute set which featured all the classics including "Loving Every Minute Of It," "Turn Me Loose," "The Kid is Hot Tonight" and, of course "Working For the Weekend."
"It was actually the band members that chose us to come out," Vocalist Mike Reno stated in a recent interview with our On the Road To Rock Podcast. "It was quite an honor to be invited and over the years we've gotten to know (Styx and Reo Speedwagon) because we've played concerts together for many years."
---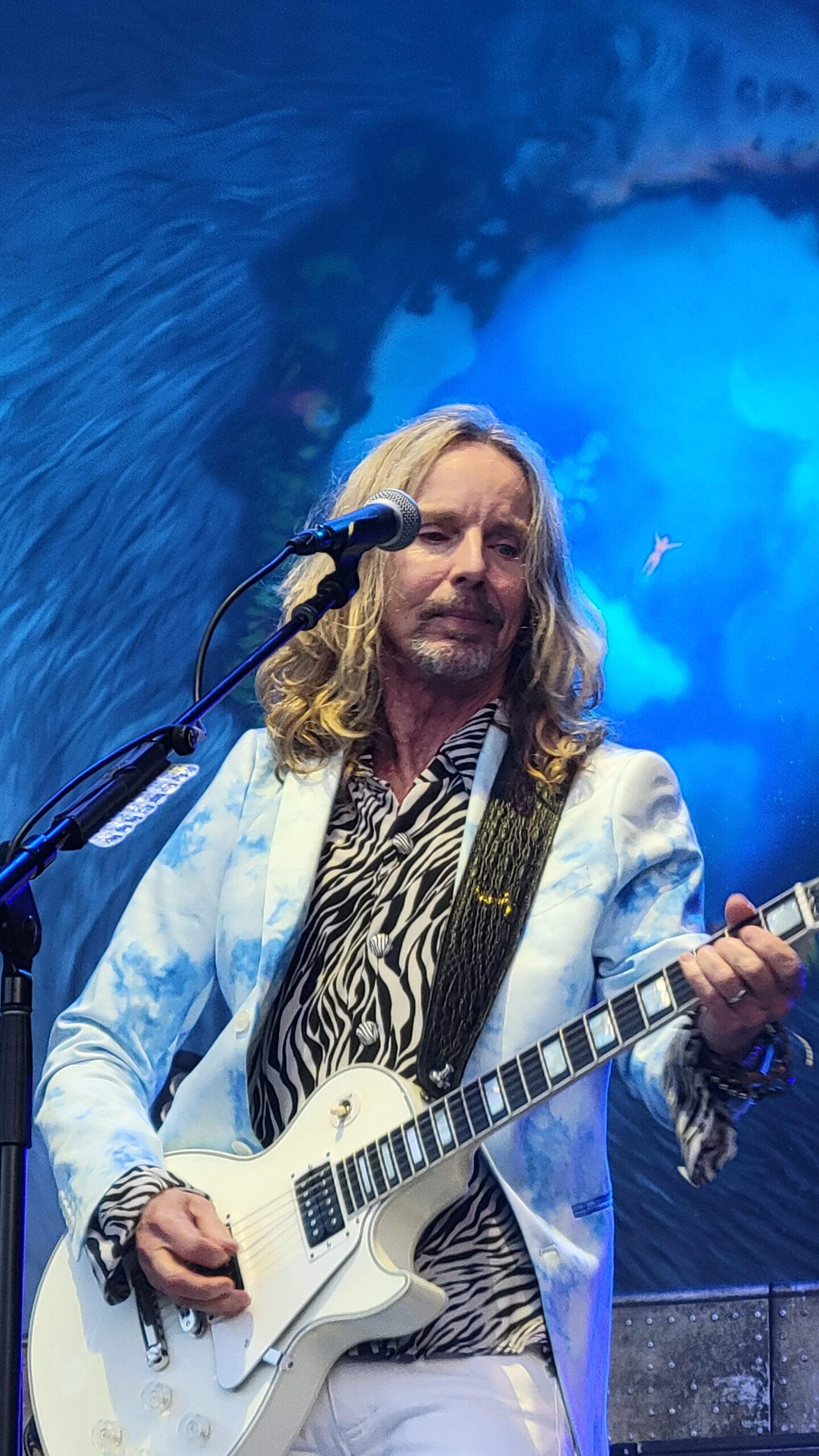 Styx
Styx took the stage promptly at 8:00 P.M. with a rousing rendition of "The Fight of our Lives," a song from the band's latest album "Crash of the Crown." By the time they broke in to "Blue Collar Man," the insatiable crowd was on its feet and cheering every pulsating moment. Styx's sound was precise and thick throughout the evening and a perfect blend of old classics and new tunes peppered the 85-minute set. Guitarist/vocalist Tommy Shaw's ageless rockstar voice and presence has long been the backbone of the band and his skills were on full display.
While Shaw perfectly handled songs like "Blue Collar Man," "Renegade," and "Too Much time on My Hands," it would be keyboardist/singer Lawrence Gowan that truly left his stamp on this performance with unforgettable and spectacular versions of "Lady," and "The Grand Illusion." Gowan has now been a part of Styx for 23 years and his inclusion, undoubtedly, helps keep the band at the top of their game.
It is indisputable, classic rock music is the grand musical statement of the last half of the 20th century," Lawrence Gowan said in a 2021 interview with On the Road to Rock. "It's a testament to how strong the melodic content and the lyrical content is on those songs."
Regardless your thoughts on Dennis DeYoung (whose importance to the legacy of Styx is undeniable), it's clear to see that in 2022 , the two parties are likely better off apart as the current lineup of Styx is clearly putting on tremendous performances night after night. The guitar tandem Shaw and founding member James Young is vastly underrated and it was cool to see Young acknowledge his appreciation of the crowd before "Fooling Yourself." The band closed out with a trio of mega-hits including a rousing version of "Come Sail Away," followed by encores of "Rockin' The Paradise," and "Renegade." A standing ovation sent Styx back to the dressing rooms and it was clear that it would be nearly impossible for Reo Speedwagon to follow this show.
---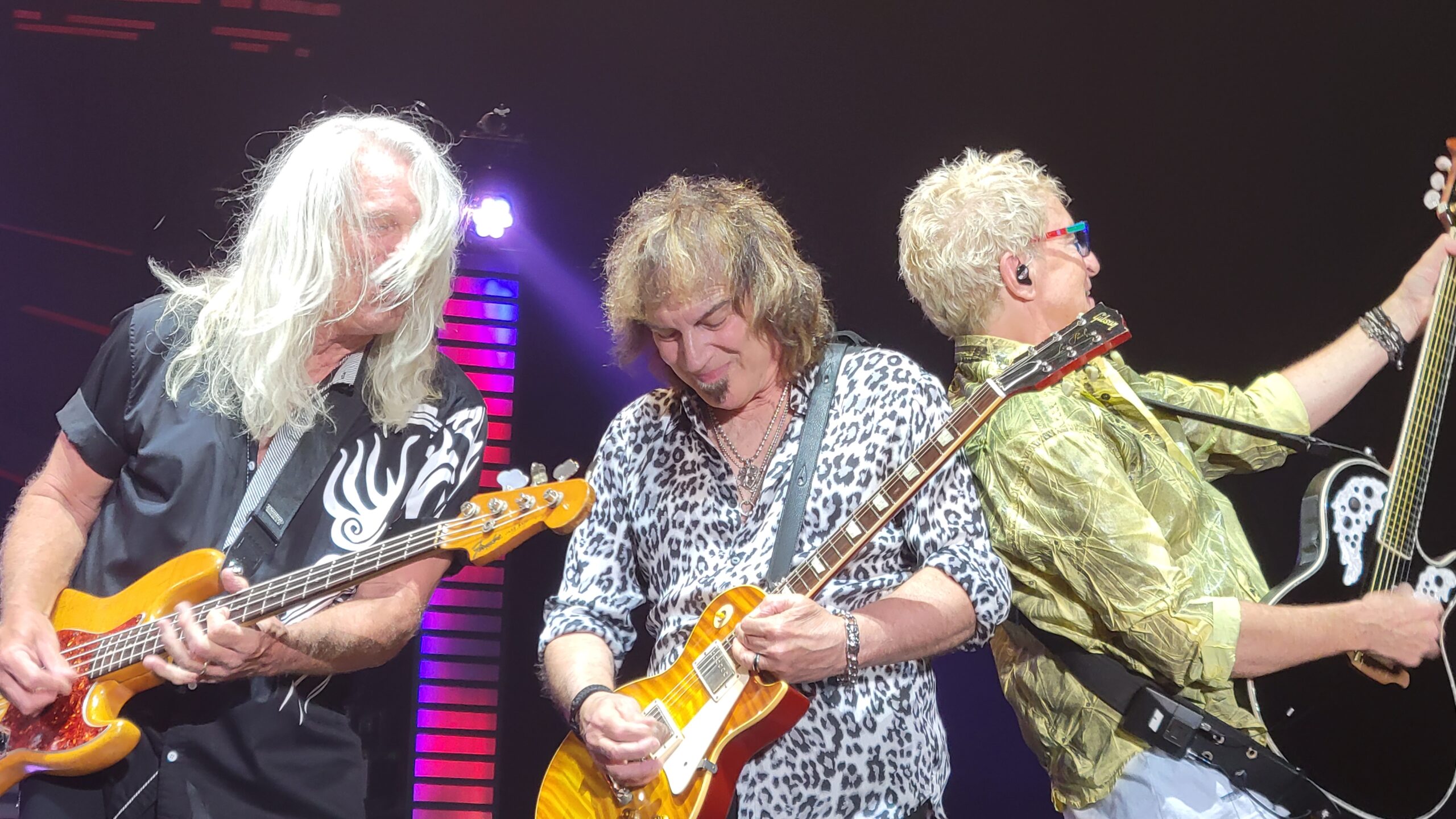 Reo Speedwagon
This co-headling venture would be closed out by the incomparable Reo Speedwagon, although the roles could easily have been reversed and there would have been few complaints. Reo's signature sound would certainly not fall on deaf ears, however as from the opening chords of "Don't Let Him Go" through the closing moments of the show, the crowd remained very much engaged. Frontman Kevin Cronin's voice lacked the punch that you heard from Tommy Shaw and Lawrence Gowan during Styx's performance but overall Reo sounded tight and their mix was very good. The setlist was basically the quintessential soundtrack to anyone that grew up in the 70's/early 80's and the band did not disappoint with songs like "Keep Pushin' On, "Take it On The Run," and "Time For Me To Fly."
It is always a pleasure to see Cronin and bassist Bruce Hall together on stage as they have represented the heart of Reo for the past 44 years and with original member Neal Doughty on keyboards, you fee like the band has done more than maintain its integrity over the years. Cronin's unmistakable voice shone brightest during "Riding the Storm Out," and as the show reached its crescendo, it occurred to me just how timeless this band is and how important these songs are to so may people.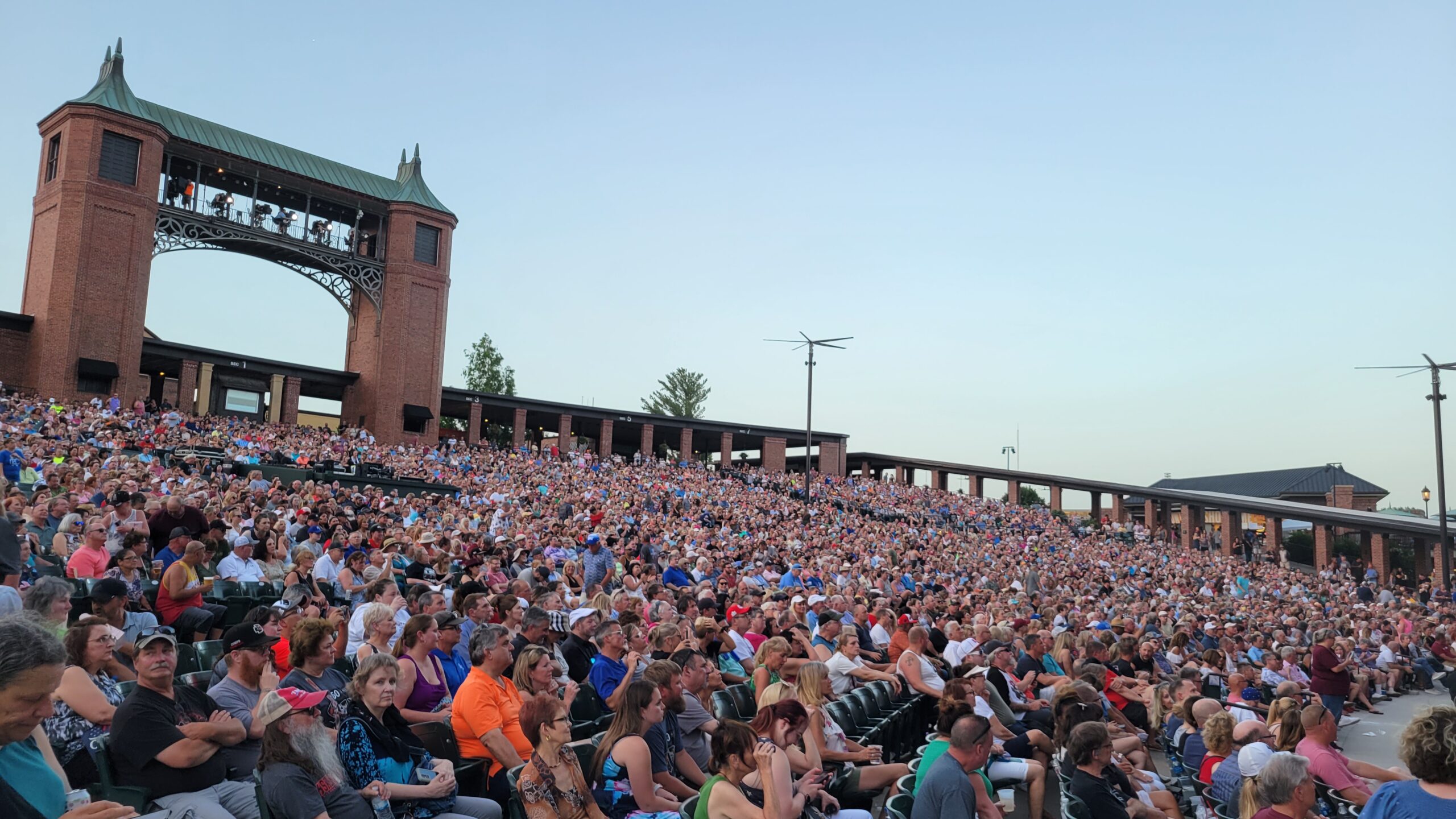 After all, that is exactly what this music is about, right? Taking all of us back to a different time and place where we had varying life experiences with these songs as the background of our lives. In that respect, we should all be thankful that bands like Styx and Reo Speedwagon are still around (original members or not) given the musical climate of today.
As Reo Speedwagon closed out the show with "Roll With the Changes" followed by a cover of Tom Petty's "Listen To Her Heart," the 7,000 or so fans began heading to the exits having witnessed a pairing of two timeless bands that are both still operating at a high level- proof that rock n' roll does, in fact, keep us young forever.
Setlist
---