As the Missouri Tigers look ahead to a key SEC East matchup against Tennessee, issues surrounding the team's run defense are front and center. Currently ranked 129 out of 130 against the run, the Mizzou defense will have to make immediate strides if the Tigers have hopes of going bowling in December.
Not one to skirt responsibility, cornerback Ennis Rakestraw joined the Mizzou's True Sons podcast (hosted by James Franklin and Henry Josey) to talk about some of the defensive woes.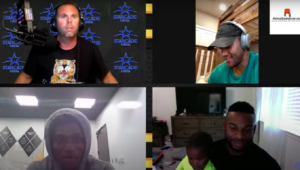 "The issues with the run game are self inflicted." Rakestraw stated during the interview. "No matter what the scheme is, the players have to be players and make plays."
Rakestraw was also asked about recent comments made by Tennessee running back Tiyon Evans, who seems optimistic about the Vols running the football successfully on Saturday.
"It's all cool. It's all football." Rakestraw said. "He's a good player. I'm just ready for Saturday, I know my brothers are as well."
Watch the full video interview with Ennis Rakestraw