On Sunday, the Mahomes' released a touching video from their gender reveal party. The newly-married couple announced they would be having a boy much to the delight of many of their guests/family members.
On Tuesday, Brittany Mahomes took to Instagram to post photos from the event. It is unclear exactly when baby #2 is due at this time but now that we know it's a boy, we can start thinking about what position he might play in football.
Mahomes gender reveal party gallery (via @Brittanylynne IG)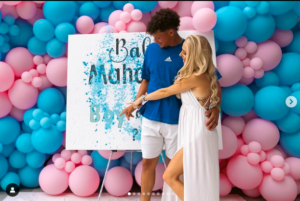 ---
The Mahomes' announced they would be having a second child late last month just over two months following their wedding in Hawaii.
---
Starcade Media Sizzle Reel