SEC Media Days never fail to produce an interesting quote or two each season. On Monday, LSU quarterback Joe Burrow went off on a brief tangent when asked about the difference in atmospheres between Ohio State and LSU.
"They (Louisiana) don't know how to make a lot of things, but they do one thing really really well." Burrow said when asked to compare his experiences at Ohio State and LSU.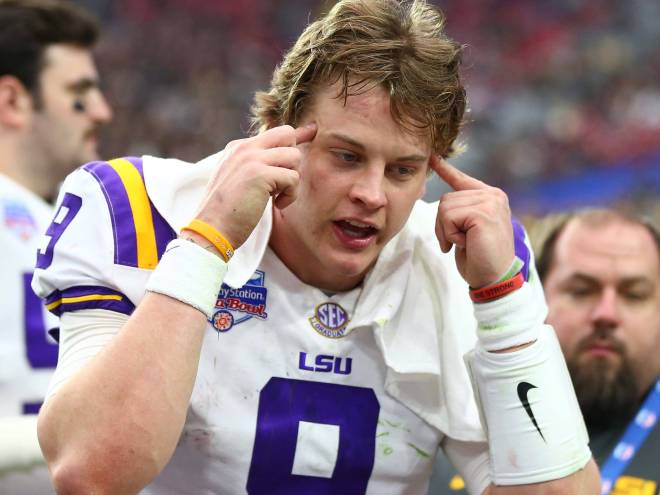 Burrow appeared poised and playful while answering media questions in Birmingham on Monday and seemed unphased by lofty expectations going in to 2019. He spoke candidly about changes in offensive philosophy and the idea of being heavily featured in the running game.
"There are some new concepts that I'm really excited about." Burrow said with a grin.
Joe Burrow Talks Louisiana vs. Ohio Food