There is something about the summer time that elicits powerful images and memories.
It harkens us back to a time where we had 12 weeks of freedom each year to sleep in, play outside and watch endless amounts of movies.Films that take place during the summer just seem have a different vibe about them, and some of the best ones make us yearn for warmer weather, fireworks and no school! Here are the top 10 summer movies of all time:
10. The Wizard (1989). This wonderfully nostalgic film was a staple of my glorious childhood. As a kid, was there anything cooler than a movie about a group of youngsters traveling across the country on a whim while playing video games? Sure, "The Wizard" was basically a 90-minute infomercial for Nintendo, but also showcased a rather heart filled story and a tremendous young cast headlined by Fred Savage.
9. White Water Summer (1987). Kevin Bacon stars as an over-the-top summer tour guide as he takes four young boys out into the wilderness in hopes of turning them into men. A young Sean Astin opposes Bacon's teachings, which leads to many tense moments as the group finds themselves at odds with the majestic landscape and each other.
8. Friday the 13th (series). While Camp Crystal Lake might not be the most ideal summer destination, it serves as a perfect backdrop for teens to show up, do bad things and then die unmercifully. Jason certainly had some busy summers there (particularly in the 80's) but it does make you wonder what he does, say, during the fall months.
7. Stand By Me (1986). Based on the novel by Stephen King, this movie is a perfect coming-of-age tale of a group of friends that decide to go on a life-changing journey during the summer of 1959. Not all of us have had summer adventures that include looking for the body of a dead boy, but we can all relate to having that one transformative experience that we all had with our group of friends as children.
6. Jaws (1975). "Jaws" is the pure definition of a summer-blockbuster and was responsible for millions of people being afraid to enter the water…Like any type of water. So, perhaps "Jaws" is an anti-summer film at its heart, a movie that makes us long for snow and ice and really anything that doesn't involve a giant great white shark attacking us while enjoying an idealic summer day at the beach.
5. The Great Outdoors (1988). "The Great Outdoors" is an unforgettable summer comedy that features that showcases John Candy and Dan Aykroyd at their whimsical best. The film features a perfect blend of crazy hinjinx, good-hearted fun and even a story of a young man's first budding romance.
4. The Lost Boys (1987). 1987's"The Lost Boys" is a quintessential pop-culture piece for the 80's. We have a group of cool, sexy vampires terrorizing a California beach community during the summer time which provides a tremendous setting visually. The music, hair and clothing absolutely scream "80's" and the inclusion of several young characters, the line between horror and comedy is often blurred.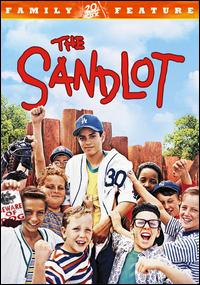 3. The Sandlot (1993). There is no film that reeks of beautiful nostalgic quite like "The Sandlot" does. The film has been a stand-out for a couple generations now and always had a magical summer feel to it. A group of boys spend their summer playing baseball, chasing girls at the pool and getting into mischief. In many ways, this movie represents the summer that every boy wants to have growing up.
2. National Lampoon's Vacation (1983). Long before the Grizwalds were having trouble with Christmas guests, they were busy embarking on an un-forgettable summer road trip across country in hopes of enjoying a wonderful vacation at Walley World. Chevy Chase is at his creative peak at this point and Harold Ramis delivers a comedy classic for the ages.
1. Point Break (1991). Let's see, we have surfing, bank robbery, sky diving, FBI busts, and wild beach house parties In Los Angeles during the summer time. "Point Break" is more than qualified to carry the banner of greatest summer movie of all time by those measures alone but add Patrick Swayze, Keanu Reeves and Gary Busy to the mix and you have pure action movie gold.
Honorable mentions: American Pie 2, Ernest Goes to Camp, Independence Day, Meatballs, Harbodies, Summer School, Adventureland,