Tom Brady and Ben Roethlisberger are true franchise quarterbacks, but earlier this season there were questions surrounding both on if we were starting to see the end of their careers sooner than we expected. The Patriots and Steelers were looking lost on both sides of the ball and there didn't seem to be an answer as to how to correct things. After today it seems the answer is the same as it's always been; Tom Brady and Ben Roethlisberger playing like the great quarterbacks they are and carrying their teams to victory.
Tom Brady was 30/35 for 354 yards and 5 Touchdowns against the Chicago Bears on Sunday for a 51-23 victory!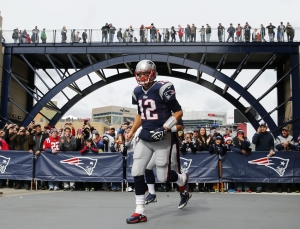 It was just a few weeks ago that Tom Brady was seen sitting by himself on the bench at Arrowhead Stadium where the Chiefs dominated the Patriots, 41-14. After that game, reports flooded in that Tom Brady wanted out of New England and that he was a shell of his former self. People were saying the dynasty in New England was over and maybe too was Tom's career. Since then the Patriots have dismantled the competition and it came to a head on Sunday against the Chicago Bears where Tom Brady taught us all to never count him out.
---
Ben Roethlisberger was 40/49 for 522 yards and 6 Touchdowns against the Indianapolis Colts on Sunday for a 51-34 victory!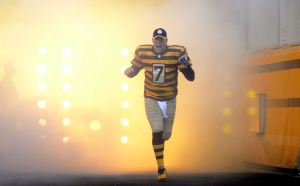 The Pittsburgh Steelers had really struggled all season long, but especially the last four weeks where they lost to Tampa Bay, squeaked out a win against Jacksonville, got crushed by Cleveland, and gutted out a win against a decent Houston team. The Colts and Andrew Luck had been playing well while the Steelers looked lost on both sides of the ball, but Big Ben reminded us all just how great he truly can be. This was a statement win for the team and kept them in the race for the AFC North division title.