American sports fandom is an interesting case study. Whether it be the passion behind following a certain team, the atmosphere inside a specific venue or the overall culture/traditions, there are certain fan bases that stand out above the rest.

---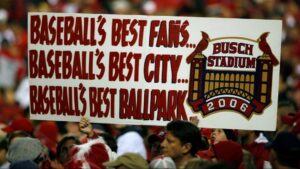 10. St. Louis Cardinals
Long referred to as the B.I.B. (best in baseball) Cardinals fans are a cut above the rest. It's really a perfect blend of a history of winning (11 World Series titles) and a city that flawlessly represents this culture. Also worth noting that the Cardinals' local television ratings ranked No.1 among Major League Baseball teams in 2021.
---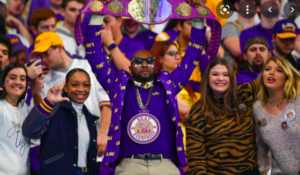 9. LSU Tigers
Tiger Stadium is haunted," former LSU player John Ed Bradley said, "and all the ghosts favor the home team.​ "​ There are few experiences in America quite like a sweltering fall Saturday down on the bayou in the Louisiana Delta It is, in many ways, the ultimate theatrical celebration of life and sport. For many, a makeshift Mardi Gras party. Tiger stadium is a sacred place, a true cathedral of college football.
---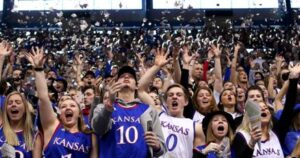 8. Kansas Basketball
This is a tough one because this impassioned fan base is the most one dimensional in college athletics. Regardless of completely ignoring its heinous football program, these folks have recorded over 350 consecutive sellouts at Allen Fieldhouse which is the gold-standard for college hoops venues.
---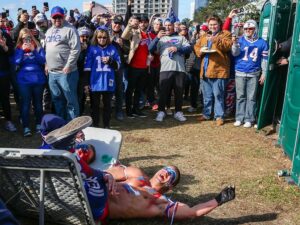 7. Buffalo Bills
Bills Mafia may not be for everyone. The franchise has not won a Super Bowl in its illustrious history yet these blue-collar rowdies unify like no other. We've all seen the flaming tables, ketchup and mustard baths and overall hedonism outside Orchard Park. Now that the Bills are title contenders once again, perhaps we will see yet another evolution of this fan base.
---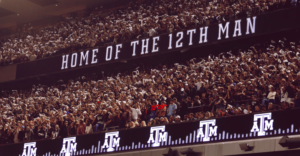 6. Texas A&M Aggies
Steeped with tradition, pride and hospitality, there is a raucous "howdy" awaiting you even if you are adorned in visiting colors. To immerse yourself in the spirit of Aggieland is to explore the true good in human nature.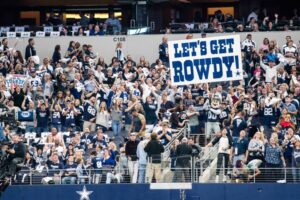 5. Dallas Cowboys
The Dallas Cowboys are perhaps THE intrinsic symbol of the big, bad and bold state of Texas. Might these individuals swim in a pool of delusion at times? Certainly! But you can never question the passion, loyalty and commitment to see things return to the glory days of the 1990's.
---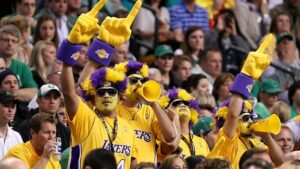 4. L.A. Lakers
Is it easy being a Lakers fan? Why yes it is. Bored with only five titles during the Kobe Bryant era? Just go grab Lebron James of course! From the time the team arrived in L.A. in 1960, it's been one legendary player after another and a bevy of titles and celebrations. The Lakers are one of sports' most powerful brands and it's unlikely the fan base will ever wane.
---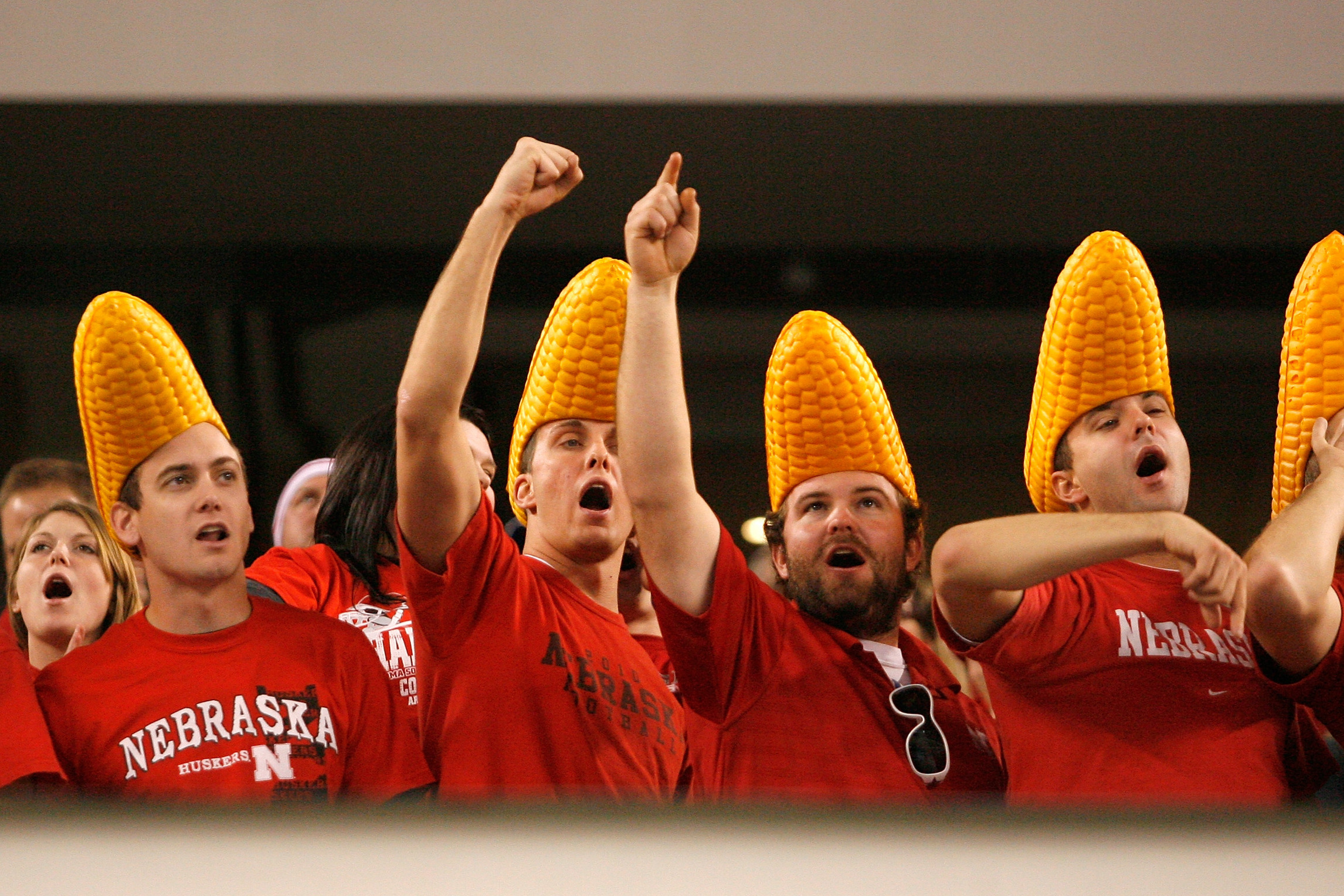 3. Nebraska Cornhuskers
"Through these gates pass the greatest fans in college football." These corncob wielding souls have sold out every home game at Memorial Stadium in Lincoln since 1962. Whether it be a lack of pro sports, entertainment or large buildings in Nebraska, it's no matter. These rabid fans continue to support the program despite a downturn in on-field success over the last 20-plus years.
---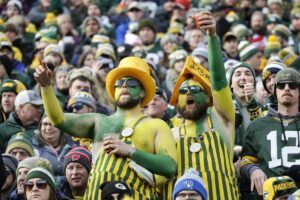 2. Green Bay Packers
You know a place where the fan base can buy ownership in the team itself is likely a special place. Green Bay is one of the more unique markets in pro sports based on the size of the city, history of winning and overall atmosphere which is second-to-none. From Vince Lombardi to the Lambeau Leap,
---
1. Kansas City Chiefs
It's a bastion of brotherhood and ceremony. There is nothing like Arrowhead Stadium on a perfect Autumn Sunday as the smell of barbecue completely intoxicates you. Chiefs fans are known to be loud (even setting the outdoor decibel record), knowledgeable and loyal. This is a franchise that didn't win a Super Bowl for 50 years yet from 1990 onward, there are few atmospheres which can match an Arrowhead atmosphere.
---
Honorable Mention Fan Bases
Pittsburgh Steelers
Nashville Predators
Kentucky Basketball
Arkansas Razorbacks
Las Vegas Golden Knights
Boston Red Sox
Denver Broncos
St. Louis Blues