Mizzou football landed a major recruit on Sunday in Jackson, MO offensive lineman Connor Tollison. We caught up with Tollison to talk more about his commitment.
The 3-star Tollison chose Mizzou over the likes of Oklahoma, Texas A&M and Alabama on Sunday via Twitter, giving coach Eliah Drinkwitz his third commitment thus far in the class of 2021.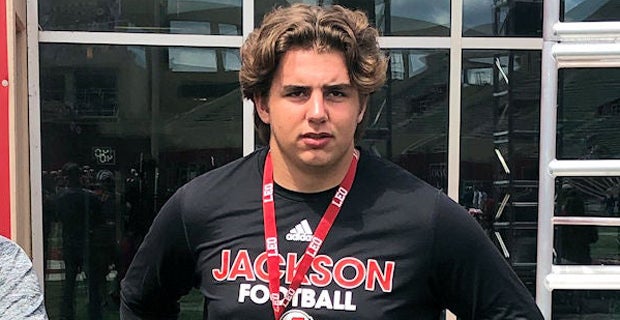 Q&A with Connor Tollison
GASN Sports: What made Mizzou a great fit?
Tollison: Coaches are just great a Missouri! I had built and great relationship with them.
---
GASN Sports: How did new coach Eliah Drinkwitz endear himself to you?
Tollison: He just told me what he was about. He didn't promise me anything or anything like that, he just told me what he wanted to do and how he wanted to do it.
---
GASN Sports: What position do you see yourself playing in college?
Tollison: I could see myself be able to play all the positions but most likely tackle or center
---
GASN Sports: You had some impressive offers. What made Mizzou stand out?
Tollison: The coaches man, I just love who they are and what they are about and wanted them to be my mentors.

---
GASN Sports: Does an early commitment take a lot of pressure off of you going into your senior year?
Tollison: Yes I am glad it's over and can go back to focusing on the season.