Patrick Mahomes and Corey Coleman, among others, are working out in Texas. Corey had an amazing catch today, so yes he has good hands! Others in the Mahomes' family such as Sterling, Steel and Silver have had some funny moments recently as well. Apparently, Brett Veach has a new assistant General Manager in Willie Gay who is wondering what good corners are available in the draft. Finally, Damian Lillard of the Trailblazers in the NBA and Bryce Harper of the Phillies in the MLB answer the age old question, are you a butt man or a boob man? A little Saturday humor to end today's sports smorgasbord.
---
---
Mahomes to Corey Coleman, Sterling, Steele & Silver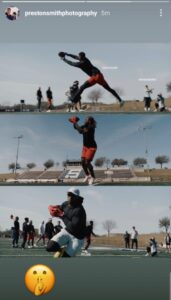 ---
Veach's Assistant GM, Willie Gay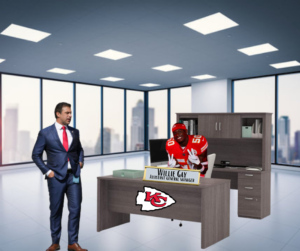 ---
Damian Lillard & Bryce Harper, butt men or boob men?
---