As the Missouri Tigers (2-1) make their final preparations to travel to Chestnut Hill to take on the Boston College Eagles (3-0), head coach Eli Drinkwitz made his feelings known that he's not exactly pleased to be playing this game.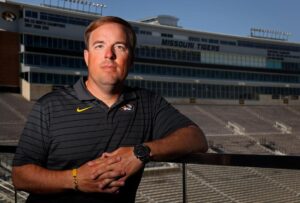 "If I had my pick of it, I would love to play a regional matchup that was maybe more of a rivalry game." Drinkwitz said during his Tuesday press conference. "Something that would be a little more exciting to recruits from a TV perspective. I don't know the last time Missouri signed a kid from the great state of Massachusetts."
The teams will meet for the first time in history on Saturday at 11:00 AM on ESPN2 and it will mark Mizzou's first trip to the northeast since beating UCONN 52-12 back in 2017. Drinkwitz knows there is a major challenge ahead for his team.
"We're going to have to match their intensity and physicality in the trenches. It's a great game and it's a tremendous test."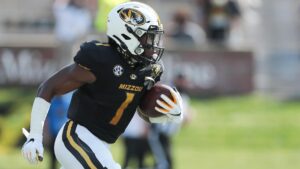 Defensive improvement is a must
For Mizzou, a win on Saturday would put the season back on the positive trajectory that many prognosticators foresaw going into the season. Currently, the Tigers rank 130th out of 130 FBS programs defensively against the run. With backup quarterback Dennis Grosel thrust into action after an injury to Phil Jurkovec, Missouri can expect a healthy dose of running backs Pat Garwo, Alec Sinkfield and Travis Levy.
Defensive improvement, specifically up front, will play a pivotal role in playing against a largely one-dimensional offense. On offense, the health of quarterback Connor Bazelak is paramount after visibly being shaken after a hit he took in the win over SEMO. His 897 yards and 9 TD's rank third currently in the SEC while running back Tyler Badie ranks third in the SEC amassing 115 yards per game on the ground.
Missouri vs. Boston College details
Time: 11 AM (Central Time)
Where: Alumni Stadium, Chestnut Hill, MA
TV: ESPN2
Announcers: Clay Matvick, Rocky Boiman, Tiffany Blackmon