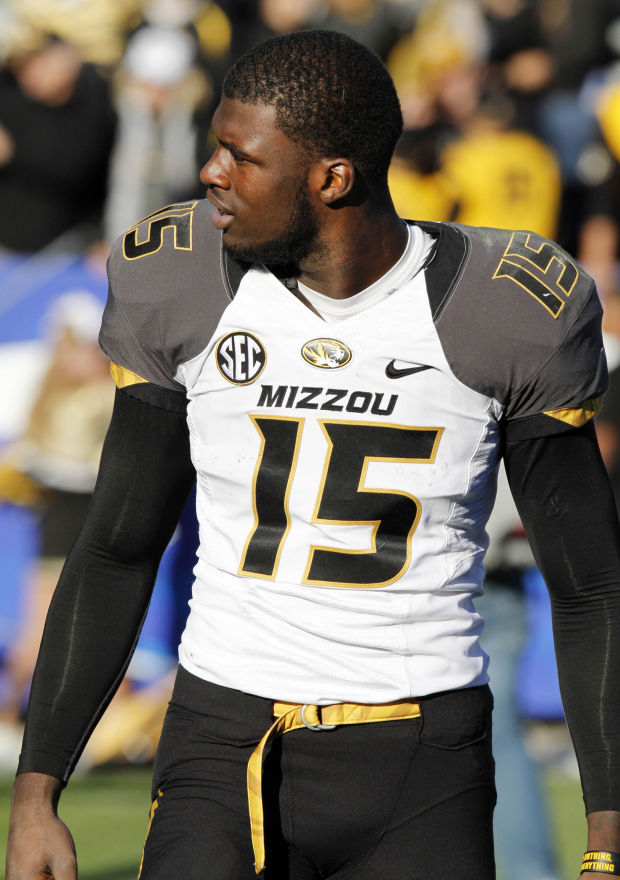 Troubled wide receiver Dorial Green-Beckham has found a program where he will continue his collegiate career: The University of Oklahoma.

After being removed from the University of Missouri there was much speculation where the former five-star recruit would land. Today all rumors were put to rest as the 2013 All-SEC second team honoree announced that he would don the crimson and cream of the Sooners.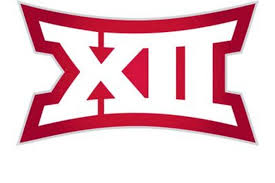 After this news what does that mean for the Big XII? To put it in perspective DGB will be just the second top five recruit (according to espn.com) to join a team from the Big XII since 2010 (joining 2012 Texas commit Johnathan Gray). He is also just the third ESPN top 10 recruit to take his talents to Norman since 2006. The two others may stump even the most well versed fans of the storied program so I will reveal them. DeMarco Murray (rated #6 in 2006) and Jermie Calhoun in 2008).
With the addition of DGB could the offseason and last half of the 2013 season been any better for an OU fan? The team seemed to peak after losing their second game of the season to eventual conference champion Baylor, winning their final four games with wins over Kansas State in Manhattan, Oklahoma State in Stillwater and the biggest of all, a 45-31 victory of perennial powerhouse Alabama in the All-State Sugar Bowl in a game that was nowhere near as close as the 14-point margin indicates.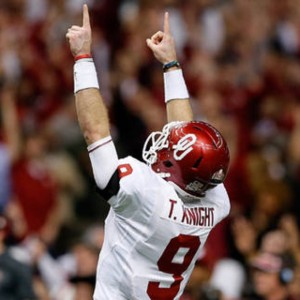 To add to their big wins to close out the season quarterback Trevor Knight appeared to finally start playing to his potential and turned in a career game against the highly decorated Crimson Tide defense. After sputtering for much of the season the San Antonio, Texas native appeared poised and confident as he seamlessly led the Sooner offense over, around and through what appeared to be a defense doing a poor interpretation of an Alabama defense. The redshirt freshman finished the game 32-of-44 for 348 yards with four touchdowns garnering MVP honors.
So what better way to help out and early Heisman Trophy favorite than to add a 6-foot-6 receiver who could not be contained by SEC defenses? Now I he has not been granted a waiver for immediate eligibility, but let's pretend for the sake of this article he is, the Sooners just landed a guy who recorded 59 catches for 883 yards (15.0 ypc) with 12 touchdowns last season.
Oklahoma's top receiver, Jalen Saunders was selected in the fourth round by the New York Jets and outside of Sterling Shepard you must combine the stats of the team's third, fourth and fifth receivers to come five catches, 99 yards and nine touchdowns short of DGB's sophomore numbers. So it is safe to say whenever the superstar is eligible he should have no problem quickly ascending up OU's depth chart.
Can you name the three All-Big 12 first team wide receivers from 2013? I couldn't. They were Antwan Goodley of Baylor, Tyler Lockett of Kansas State and Tevin Reese of Baylor. Call me crazy, but I think DGB is better than all three of these guys and if it wasn't for Baylor's offense and the awful defenses of the Big XII id say he would have put up better number than these three other receivers combined. I will go out on a limb and say whenever the man is eligible he will easily be a first team selection. Do you smell that? Smells like there is a QB-WR combo the conference hasn't seen since the days of Colt McCoy and Jordan Shipley down in Austin. Only this time we have two way more decorated high school recruits, in a wide open conference, that absolutely hates any form of defense being played. Buckle up folks, grab your popcorn and get ready to crown the Sooners as Big XII Champions and reserve Trevor Knight's seat in the front row in New York for the Heisman banquet. This duo with mad man Stoops at the helm is going places (until they play in a big game again of course).
Here is the Sooners 2014 Schedule:
Louisiana Tech
at Tulsa
Tennessee
at West Virginia *
at TCU *
vs. Texas * in Dallas, Texas
Kansas State *
at Iowa State *
Baylor *
at Texas Tech *
Kansas *
Oklahoma State *
Feel free to call me crazy but I do not see a defense on that schedule that can keep Knight under 300 or DGB under 150 yards if the Sooners so choose. If they were to play Tennessee at Rocky Top I would be a little more concerned, but playing in the comfy confines of Memorial Stadium in front of 85,000 fans instead of 103,000 hostile Tennesseans I'll take my chances.
If DGB gets his head on straight down in Oklahoma he will have no problem dominating the league, propelling the Sooners to a Big XII title and reassuring the NFL that he is worthy of an early pick in either the 2015 or 2016 draft. I say the change of scenery does the young man good, the NCAA allows him immediate eligibility, Sooners finish 11-1 and Big XII Champions. The Springfield, Mo. young man finishes with 75 catches for 1050 years and 10 touchdowns along the way.