After existing in relative obscurity for the past two years on the ill-fated Youtube Red platform, "Karate Kid" reboot series "Cobra Kai" shot to number 1 on Netflix immediately following its late August release.
With a third season on the horizon for 2021, "Cobra Kai" viewers are being treated to a series that managed to avoid the pitfalls of such nostalgia attempts as "Fuller House," "Girl Meets World," and "BH90210." Where those shows seemed to miss the mark completely with awkward, forced attempts at re-creating the past, "Cobra Kai" delivers a championship-quality, roundhouse kick to the face.
The show pits former high school rivals Daniel Larusso (Ralph Macchio) and Johnny Lawrence (William Zabka) at odds once again. The clever creation team of Josh Heald, Jon Hurwitz and Hayden Schlossberg creatively and eloquently give homages to the past. At the same time, they are also telling a real and believable story about Johnny and Daniel's lives since the All-Valley Karate Tournament of 1984.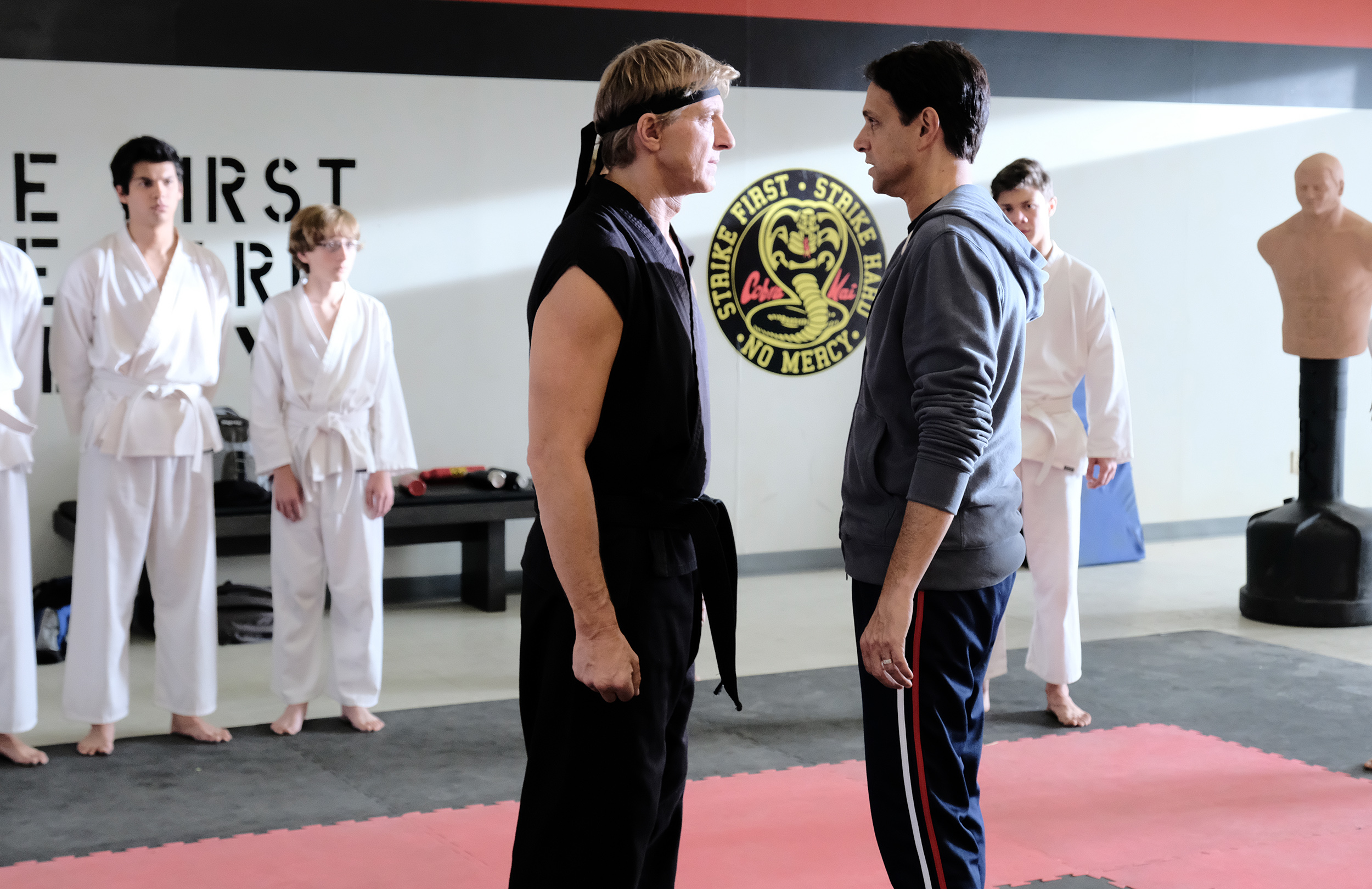 The character of Johnny is a downtrodden, former trust fund stepchild that is 80's rock obsessed and internet dense. He commands much of the viewer's sympathy throughout the series . Meanwhile Daniel Larusso is now in the role of successful business tycoon.
The series intensifies as Johnny reopens the Cobra Kai dojo. He begins training students while Daniel is able to reignite his passion for Karate and channels the tutelage of Mr. Miyagi to open his own dojo as well.
The music showcased in "Cobra Kai" is also a nostalgic treat. From Ratt to Reo Speedwagon, the music hits just the right nerve to put you back in the 1980's. The songs are cleverly used in a sense that they don't necessarily feel dated or out of place.
Cobra Kai as the gold-standard
In an almost unfathomable twist of events, the actual high kids used in the show are (gasp) relatable! This is uncommon with regards to movies and television today but the characters are well-cast and quite believable in their roles.
Xolo Maridueña is certainly a stand out as Miguel, a fatherless afterthought that finds strength and leadership under the guise of Lawrence and the Cobra Kai dojo.
We are also slowly introduced to key characters from "Karate Kid" lore. The emersion of Sensei Kreese (played by Martin Kove) was a jaw-dropping moment that ended season 1. Several clues point to the fact that Ali, Chozen (Part II) and possibly even Mike Barnes (Part III) could be involved in season to come.
"Cobra Kai" has established itself as the gold-standard amongst the many attempts of classic throwbacks. Through diverse storytelling, engaging characters and near perfect tone, the show's massive success should come as no surprise. The complete and utter failure of the Fuller Houses etc. should lead to fewer attempts at cashing in on past glories.