Two weeks ago, Mizzou was just wrapping up a disappointing 66-24 loss to Tennessee. The team sat at 4-6 and a bowl berth seemed like an uphill climb. I wrote a column after that game that stated that the team's goal was now simple: win two games and make a bowl. The Tigers accomplished that feat on Friday following a nip-and-tuck win over rival Arkansas.
Yes, the "Battle Line" trophy will return to Columbia after a brief, one year sabbatical. The Tiger offense, led by quarterback Brady Cook, confused and frustrated the Razorback defense in the first through the air and on the ground. Mizzou receiver Dominic Lovett, one of the more unheralded players in the SEC, went completely off for six catches and 130 yards. In the end, it was just enough to hold off the Razorbacks, who failed to score on their final two drives.
For Mizzou, the win means a sixth straight season of finishing at .500 or better in the regular season and it's no small consolation prize.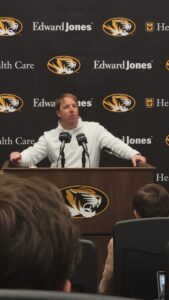 "Had to have it. And we got it done." Mizzou coach Eli Drinkwitz said after the game. "We just wanted it so bad."
Coach Drinkwitz would go on to praise the Tiger defense which held the vaunted Arkansas running backs to just 73 yards and the Razorbacks to just six second half points. While it wasn't perfection in the second half, Mizzou did something it had failed to do time and again all season long. Finish.
"It was time for us to finish," Drinkwitz said. "We had something left in the tank at the end."
Mizzou awaits bowl matchup
So now, Mizzou awaits its bowl fate which will be known (likely) next Sunday or Monday. Liberty Bowl representatives were in attendance at the game, a bowl Missouri last played in back in 2018. There are roughly six bowls the Tigers could find themselves in, including Las Vegas (which coach Drinkwitz jokingly said he preferred). In a season that has had so much adversity and "could haves," "should haves" and everything in between, this victory looms large.
Missouri has now achieved a bowl-eligible record every year since 2017 and while 2022 wasn't necessarily "the next step," Drinkwitz can sell that hope to the fan base going forward.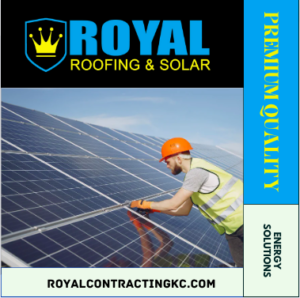 ---