The Missouri Tigers shocked the college football universe in 2013 with a shocking 12-2 finish including an SEC East division title. Now, the pressure is on for Mizzou to prove it was not a one-hit-wonder in the vaunted Southeastern Conference.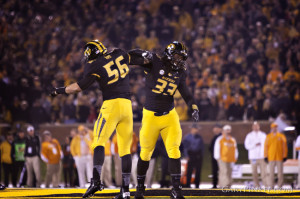 With only eight starters returning, the Tigers will have to count on the emergence of several unproven players specifically at the receiver position where the team must replace over 70% of its production from a year ago. It will be up to redshirt sophomore quarterback Maty Mauk, who might be Missouri's most natural signal caller since Chase Daniel, to effectively lead the offense and distribute the football in mistake-free fashion.
Defensively, perhaps no team in American can boast the talent that Missouri does at the defensive end position. Shane Ray and Markus Golden should be wreaking havoc all season long from the edges; much like Kony Ealy and Michael Sam did a year ago. It will be of the utmost importance that the Mizzou front seven play up to their ability because they will be protecting a young, but talented secondary. Both sophomore corners, Aarion Penton and Josh Gibson saw action as true freshman, but they will be counted on in coverage every snap this season.
5 Reasons for Hope
Maty Mauk. Mauk is coming off of a 11 touchdown, 1,100 yard passing season in 2013 as he played for an injured James Franklin. He appears to possess all the tools necessary to be an extremely effective distributor in Mizzou's spread attack.
Schedule. The Tigers avoid LSU, Auburn, Alabama and Ole Miss from the West and play Texas A&M and Arkansas instead. After Georgia, Mizzou's toughest home opponent might be Central Florida.
Pass-Rushers. Markus Golden and Shane Ray. NFL scouts are already drooling over this two-some and if they can put as much pressure on quarterbacks as Ealy and Sam did a year ago, the Tiger defense will be quite formidable.
Coaching. Head coach Gary Pinkel became the winningest head coach in Mizzou football history last year and he has a very loyal, hard working staff around him that flat out puts each player in a position to succeed at the highest level.
2013 Success. Despite only returning eight starters from 2013, several players looking to step up this season had a chance to play frequently last year on a team that kept finding a way to win.
5 Causes for Concern
Unproven Receivers

.

Mizzou will likely start three seniors at the receiver position, however, each player is largely unproven at this point in time. The Tigers must somehow replace big time play-makers in Marcus Lucas, L'Damian Washington, and Dorial Green-Beckham.

Defensive Exodus. Not only did the Tigers lose several offensive play-makers, they will have to replace two starting defensive ends, two starting linebackers, and two starting corners (one of which was an All-SEC selection) on defense.
Targets. Missouri came out of nowhere last year to win the SEC East, but this year, they will be the hunted instead of the hunters. Every program in the east (except perhaps Kentucky and Vanderbilt) believe they are better than Missouri and they will be hungry to prove it this season.
Tough 3-Game Stretch. Although realitively speaking, Missouri's SEC schedule is not the murderers row that it could be, opening the conference slate at South Carolina, home vs. Georgia and at Florida is not going to be easy. How will a team like this respond should they lose their first three conference games?
The Kicking Game. Kicker Andrew Baggett was less-than-stellar a season ago especially during the South Carolina game when he missed a chip-shot to send the game into another overtime. It would be disastrous for the kicking game to cost Mizzou another win or two this season.
Game-By-Game Predictions: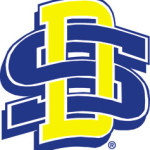 8/30 South Dakota State (WIN). If the Jackrabbits pose any threat at all during the season opener, then there could be serious problems. Look for the Tigers to give up at least one touchdown and some garbage time rushing yards that will cause rumblings that Mizzou's defense "will struggle this season." The Tigers should rack up yards early and often on the ground and Maty Mauk should be able to get several receivers involved in the passing game. The game is over by the end of the first quarter and the Tigers run the ball into the line for the entire fourth quarter in route to victory.
PREDICTION: Missouri 55 South Dakota State 7
9/6/@ Toledo (WIN). Toledo was able to hang around when the two teams met in Columbia last season and expect them to do so again this year. The Rocket offense is very capable and Mizzou will most definitely have to be leery of the potential of a road upset here. This could easily be a close game going into the second half, but look for the Tigers to make just enough plays on offense to pull away by a couple scores late in the game.
PREDICTION: Missouri 30 Toledo 20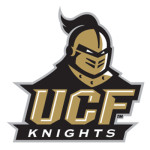 9/13 UCF (WIN). The Knights won the Fiesta Bowl last season suffered only one defeat (in a close game at South Carolina). This year, UCF looks to continue the momentum gained from last year and they will certainly not be intimidated by playing Mizzou on the road. The problem for UCF is that they lost significant talent on the offensive side of the ball, including quarterback Brock Bortles, who is now in the NFL. This could be another game that remains close into the second half, but the Tiger defense should be able to keep the Knights out of the end zone and force turnovers. Maty Mauk turns in a career game here as he throws for over 200 yards and rushes for a pair of touchdowns. The Tigers once gain pull away in the fourth quarter and vault to 3-0 on the season.
PREDICTION: Missouri 37 UCF 23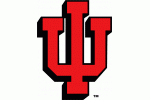 9/20 Indiana (WIN). If Mizzou fans were nervous when the Tigers headed to Bloomington last season to play Indiana, then they should probably be able to sleep well the week of this game. Indiana's defense is dreadful and their passing attack is far too one dimensional to compete with a team like Missouri on the road. Except a game similar to last season (a 51-28 Mizzou domination) and look for the Tiger offense to shine in this game. Missouri gets to 4-0 with relative ease after a balanced offense performance and stingy defense overwhelms the Hoosiers.
PREDICTION: Missouri 41 Indiana 21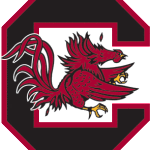 9/27 South Carolina (LOSS). The Gamecocks are the popular pick to win the east division in 2014. Despite losses on the defensive front, South Carolina looks to re-establish themselves as the top program in the east. With an experienced offensive line and the SEC's best running back in Mike Davis, South Carolina and Missouri trade the lead for the better part of three quarters in an exciting game. Gamecock quarterback Dylan Thompson makes just enough plays to keep the Tiger defense reeling and South Carolina is able to hold on for a big win at home.
PREDICTION: South Carolina 31 Missouri 24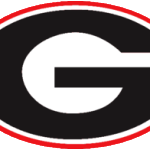 10/11 Georgia (WIN). Georgia is loaded on offense and clearly a top-10 team heading into the season. Missouri, coming off a tough loss to South Carolina will have to win this game if they have any dreams at all of winning the SEC East once again. The Bulldog defense was suspect a year ago and Georgia will have to win shootouts if that defense does not improve. A sellout crowd of over 71,000 will help welcome the visitors and the Tigers turn in their best all-around performance of the year as they strike early and often through the air. Markus Golden and Shane Ray feast on quarterback Hutson Mason and force a couple turnovers which allow Mizzou to hold on to narrow fourth quarter lead.
PREDICTION: Missouri 30 Georgia 27

10/18 @Florida (LOSS). Coming off of an emotional victory over Georgia, Missouri's offense is unable to get in sync against a very tough Florida defense. The Gators don't do much on offense either, but score a defensive touchdown which winds up being the difference in a close game. Mizzou's hopes of winning the eastern division look extremely bleak at this juncture with two division losses.
PREDICTION: Florida 17 Missouri 13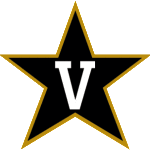 10/25 Vanderbilt (WIN). Homecoming at Ol' Mizzou goes turns out very favorably for the home team as Mizzou responds from another tough loss. Vanderbilt is able to move the ball through the air, but the Tiger defense stiffens in the red zone as Missouri's 14 point halftime lead balloons to 21 well into the third quarter. Russell Hansbrough shoulders the load in the second half and finishes with over 150 yards on the ground in route to a relatively easy Tiger win.
PREDICTION: Missouri 41 Vanderbilt 20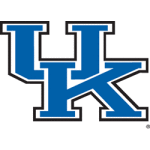 11/1 Kentucky (WIN). The Wildcats, still in search of their first conference victory head to Columbia on the first weekend in November with little to no confidence. Mizzou's balanced offensive attack puts Kentucky on their heels early in the game as the Tigers score on their first two possessions and never look back. Maty Mauk throws three touchdown passes and runs for another as Missouri wins again with ease.
PREDICTION: Missouri 38 Kentucky 13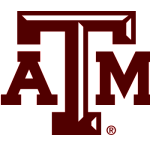 11/15 @ Texas A&M (LOSS). The first of two tough road contests, Mizzou finds itself down early to a young A&M team who are starting to get things together after a slow start. The Tigers are out of sync all day on offense and turn the ball over a couple times in key situations. The Aggies capitalize on these turnovers and salt away a slim fourth quarter lead, thus ending Mizzou's chances of an SEC East title.
PREDICTION: Texas A&M 31 Missouri 26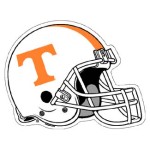 11/22 @ Tennessee (WIN). The Tigers once again rebound from a loss as they go into Knoxville and win again. A high scoring affair showcases Maty Mauk's ability to throw the deep ball and several receivers get involved in the action. The Vols keep it close, but fail to score on their final drive of the game. Several excuses on Tennessee message boards follow.
PREDICTION: Missouri 38 Tennessee 31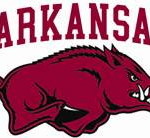 11/29 Arkansas (WIN). Arkansas is a physically and mentally beaten-down team by the time they head to Columbia on the Friday after Thanksgiving. The Hogs run the ball with some effectiveness early, but Mizzou's defense puts the clamps on and force several key turnovers. The Tiger offense starts slow but adds a touchdown before half to give the home team the lead for good. Arkansas scores a garbage time touchdown in the fourth quarter to make things look closer than they were, and the Razorback fans become giddy about the chance to beat Missouri next year in Fayetteville.
PREDICTION: Missouri 33 Arkansas 21
Final record: 9-3 (5-3).